Psy Releases 7th Album: 'Chiljip Psy-da' Is Sou Korean YouTube Sensation's 1st Album In 3 Years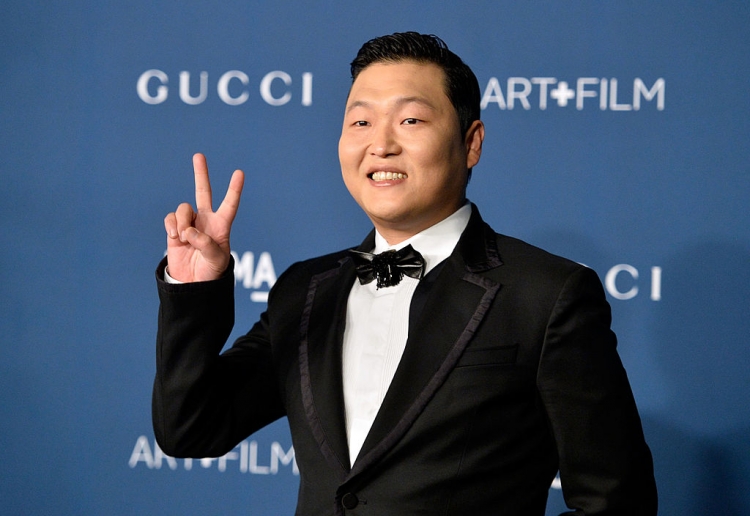 After three years and five months since his "Psy 6-gap" album containing his "Gangnam Style" hit song, South Korean pop icon Psy releases his seventh album on Tuesday titled "Chiljip Psy-da" (translated in English as "This is Psy's seventh album"), reported Korea Herald on Monday.
"It's been too long," said Psy at a press conference at the Conrad Hotel in Seoul on Monday.
"Maybe it was pressure, maybe it was stress," Psy noted about the long wait. "I kept thinking, 'This won't do as well as "Gangnam (Style)"' ... or if I changed it, 'Overseas fans wouldn't understand this.' With every line I wrote, there were voices fighting in my head, and it took a while to get them all sorted out."
The urge to follow up on his sixth album came to Psy early this year as he was doing shows at university festivals.
"I realized that I had chosen this job because I wanted to do what I wanted to do," said Psy. "Why was I paying so much attention to what other people thought?"
According to Strait Times on Monday, Psy's seventh album reflects his initial idea of doing what he really wanted.
"As always, the album includes many different genres," Psy pointed. "The base is in dance music. There's EDM (electronic dance music), trap, hip-hop, funk, medium-tempo ... in the lyrics, I tried to include all of the emotions people feel going through life."
The two lead tracks that fans worldwide can look forward to in the South Korean artist's latest album include retro funk "Napal Baji" (Bell-Bottoms) and fast dance track "Daddy."
The Korea Observer noted on Tuesday that Psy's two latest lead songs topped at first and second rank in Melon, Olleh Music, Genie and four other charts in the morning of his album's release.
Despite fears of his new songs being compared to his hit song "Gangnam Style," the artist now acknowledges and accepts the fact that people have their own tastes when it comes to music and that he should not pay so much attention on the results of his works.
The music video for "Napal Baji" received 500,000 views in YouTube, while "Daddy" reached the one million mark less than 10 hours after their release.
© 2023 Korea Portal, All rights reserved. Do not reproduce without permission.