"One Dollar Lawyer" Fans Upset As The Show's Production Unit Reveal Episode Trim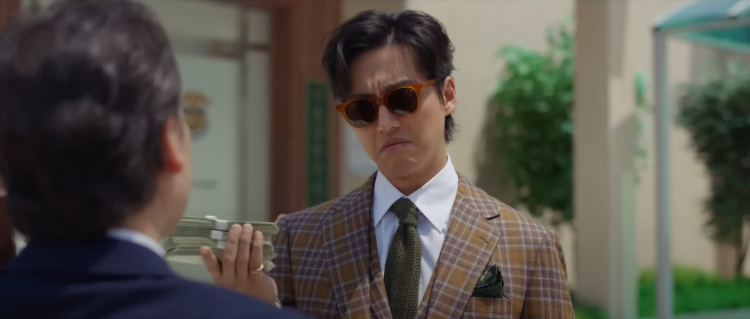 "One Dollar Lawyer" received a wealth of positive feedback since its premiere and many fans eagerly tuned in to the drama as each new episode outdid the other.
The show follows the legal feats of Cheon Ji Hun (Namkoong Min), a stylish and skilled attorney who takes on challenging cases and champions justice while flatly charging 1,000 won (about $1) every time.
READ: Son Ye Jin And Hyun Bin Are Getting Ready To Welcome Their First Child
He is supported by competent allies such as the confident prosecutor-in-the-making Baek Ma Ri (Kim Ji Eun) and his loyal legal assistant, Sa Moo Jang (Park Jin Woo).
With such a compelling narrative, many viewers were vocally disappointed about the new scheduling changes that affected the show. The production unit announced that the series has been reduced to 12 episodes from its initial aim of 14.
The legal drama is now on its 10th episode which recently dropped last Saturday after a night of hiatus due to baseball coverage. The latest broadcast scored an average nationwide rating of 13.7 percent, bounding its place as the most-watched miniseries of the entire week.
"One Dollar Lawyer" also prevailed as the most-watched program of the entire week among viewers of ages 20 to 49. It scored with the age group an average rating of 5.9 percent.
So far, the production unit hasn't declared any formal statement regarding the episode reduction and neither has the broadcast network responded to viewers' questions on the matter.
READ: Nam Joo Hyuk Shares Good News With Fans As His Military Enlistment Comes Closer
It's been speculated that the sudden cutback may be because there is no more tale to tell in Cheon Ji Hoon's narrative as the protagonist's backstory has already been revealed. Fans can now only wait and behold how the drama unfolds from here.
Episode 11 of One Dollar Lawyer" is expected to be released on November 04 at 6:30 PM KST.
© 2023 Korea Portal, All rights reserved. Do not reproduce without permission.