Nam Joo Hyuk Shares Good News With Fans As His Military Enlistment Comes Closer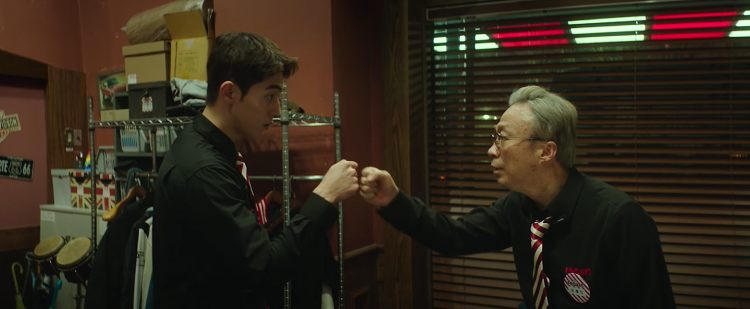 Fans were disheartened when Management Soop, Nam Joo Hyuk's agency, informed the public of the actor's upcoming military enlistment that might begin by December. The specific date is unknown at the moment as the camp has yet to give an official announcement to the agency.
Despite the indefinite update, this sadly still means that Nam Joo Hyuk will soon have to temporarily step down from the acting stage as military service usually takes 2 years to complete.
In the meantime, fans can make the most of the early notification and appreciate the good news Nam Joo Hyuk recently shared with his supporters.
READ: Song Joong Ki Will Star In A Novel-Based Adaptation That Might Span Several Cities
According to a report cited by My Daily, Nam Joo Hyuk's highly-awaited film "Remember" with the largest reservation rate over competing films before its release, impressively topped the overall box office on its first day on the silver screen last Wednesday.
The Korea Film Council (KOFIC) announced that the action-thriller gathered more than 47,000 spectators during its debut in theaters on October 26. It was "A Violent Prosecutor" director Lee Il Hyeong who helmed the film.
"Remember" features the story of Pil Ju (played by Lee Sung Min), an old man with Alzheimer's who lost everything after a pro-Japanese group murdered his family members during a foreign occupation. For 60 years, he's been devising his revenge, and a young man named In Gyu (played by Nam Joo Hyuk) helps him enact his plan.
Reactions from early moviegoers praised and cherished the special chemistry of a close friendship between the two stars.
Comments from the audience were: "It's a film that I keep thinking about every day. The actors' performances were really good too, but the movie immersion is the best", "a thrilling, moving and sad movie you want to see again", " and "I watched the movie without knowing the passing of time.
READ: RAIN And Kim Tae Hee Was Reported To Be Selling Their Gangnam Property Amidst Recent Controversy
Following the successful release of "Remember", Nam Joo Hyuk will soon star in a new crime-mystery TV series called "Vigilante." The show will tell the story of Kim Ji Yong, a police understudy who hunts down criminals after a horrifying incident.
Filming has already started for the series and it's expected to drop sometime at the end of this year or in early 2023.
© 2023 Korea Portal, All rights reserved. Do not reproduce without permission.