Song Joong Ki Will Star In A Novel-Based Adaptation That Might Span Several Cities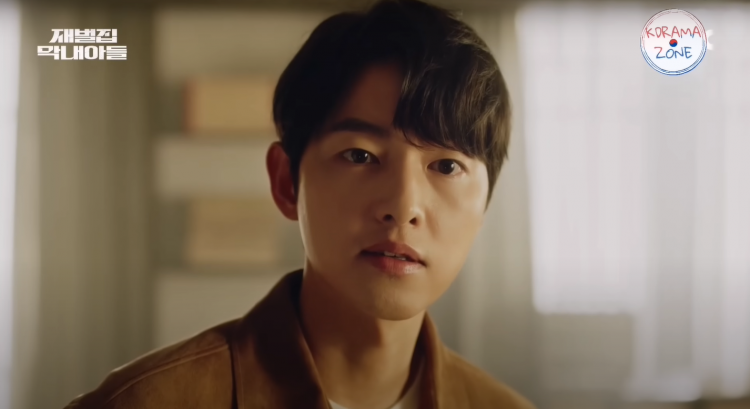 Song Joong Ki is confirmed to star in an upcoming film adaptation based on Cho Hae Jin's novel "Meeting Ro Ki Wan." The casting announcement was recently unveiled by JTBC News.
The unfolding drama follows the life of a young man from a province in North Korea. He manages to sneak out of the country and is smuggled into Belgium, hopping from city to city. Little does he know, a news writer follows him throughout his journey as he finds his place in an unfamiliar world.
READ: Moon Ga Young Reveals The Undisclosed Story Behind Her Back Tattoo
According to the report, the film will begin production near the end of 2022 after the top star wraps up filming for his noir movie, "Hwarang". Nonetheless, the team for "Roh Ki Wan" have already begun scouting for potential filming locations overseas.
The original book was initially published in 2011 and won the 2013 Shin Dong-yup Prize for Literature. The novel-based adaptation also marks Song Joong Ki's third movie project that's confirmed to launch next year.
It's revealed that the plan for adapting the novel to the silver screen began as far back as 2017. Song Joong Ki was already prospected to take on the lead role but sudden conflicts in schedule pushed back production to the present.
In another life
Additionally, the "Vincenzo" star will be making a drama series return with JTBC's upcoming Friday-Saturday show, "Reborn Rich." The first episode is expected to drop on November 18 at 10:30 PM KST.
The series follows Song Joong Ki's character, Yoon Hyun Woo, a hardworking employee of the Soonyang Conglomerate who gets falsely accused of embezzlement by the same family he's served for over a decade.
READ: "One Dollar Lawyer" Returns To Regular Broadcasting With A Boom In Ratings
He is killed, but by some unknown event, he regains consciousness and takes over the body of the family's youngest son, Jin Do Joon. The story expands upon how he enacts his revenge on the company that viciously betrayed him.
Lee Sung Min will play the role of the company's CEO Jin Yang Chul, while Shin Hyun Bin is prosecutor Seo Min Young, the Conglomerate's resident grim reaper.
Tune in for more updates on the cast and shows!
© 2023 Korea Portal, All rights reserved. Do not reproduce without permission.