"One Dollar Lawyer" Returns To Regular Broadcasting With A Boom In Ratings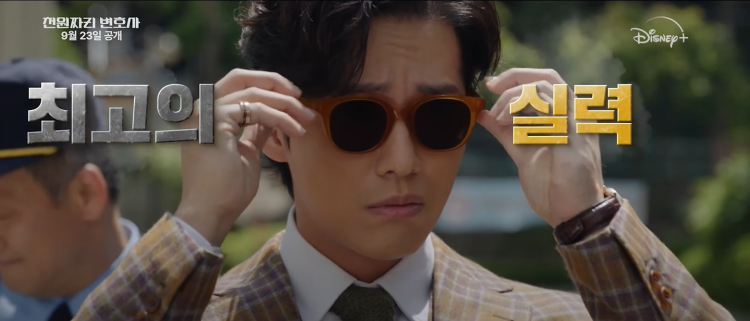 SBS's "One Dollar Lawyer" resumed its regular airing with a blast as the rating for its latest episode surpassed other programs in its time slot that week.
The show took a night off last Friday but continued airing on Saturday, October 22. The wait was well worth it as that episode of the hit drama scored an average nationwide rating of 14.6 percent, according to Nielsen Korea.
READ: Kim Yoon Jin Reports The Burden Of Her "Thriller Queen" Title
The rating makes "One Dollar Lawyer" the most-watched program for its time slot and the most-watched miniseries for that week.
The legal drama follows the clashes of Cheon Ji Hun (played by Namgoong Min), a high-caliber and stylish lawyer who charges clients at a low price. His methods challenge the exorbitant lawyers and their affluent clients who believe that wealth can let them get away with crime.
He eventually crosses paths with Baek Ma Ri (played by Kim Ji Eun), a confident prosecutor's assistant whose grandfather is Baek Hyun Mu (played by Lee Deok Hwa), founder of a prominent law firm where she also works as a lawyer.
"One Dollar Lawyer" additionally hit the highest rating for the key demographic of 20-49-years-old viewers. It was the most-watched show for that group with a 6.2 percent average rating in that entire week.
READ: Stray Kids Topped 6 Major Charts Including 'Billboard 200' And 'Artist 100' With 'MAXIDENT'
Rating Fluctuations
Unfortunately, several dramas experienced viewership rating drops that same evening. MBC's "The Golden Spoon," fell to an average nationwide rating of 5.6 percent.
On its third episode, tvN's historical drama "The Queen's Umbrella" sank to the lowest ratings of the show since premiering, with a nationwide average of 7.0 percent
Meanwhile, KBS 2TV's "Three Bold Siblings" stands steadily as the most-watched Saturday program of any kind and recently got an average nationwide rating of 18.3 percent.
© 2023 Korea Portal, All rights reserved. Do not reproduce without permission.