What's Their Main Job? K-Media Discuss Whether BLACKPINK Members Are Models or K-Pop Idols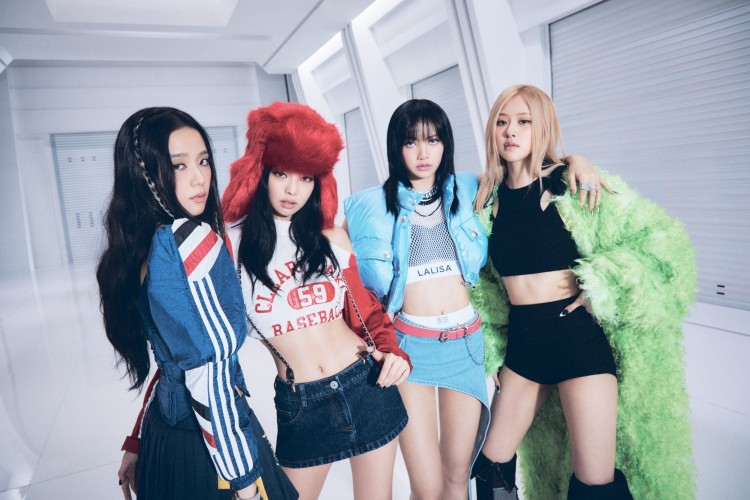 Is the choreography of the group BLACKPINK particularly difficult?
Well, BLACKPINK members Jennie and Rosé have been caught dancing the group's choreo wrong and went viral.
BLACKPINK Rose criticized for choreo mistakes during "Born Pink" concert in Seoul
Recently, BLACKPINK's stage video shared online is receiving a lot of attention.
Several GIFs showing "Rosé's choreography mistakes" where posted on an online community forum. The GIFs showed Rosé not able to show mastery of the group's dance while the other members are able to dance as choreographed. In the GIFs posted by K-netizens, BLACKPINK's Rosé is seen messing up the choreography for "How You Like That" and "Pretty Savage" among others. There were comments that criticized Rosé for this.
Jennie's "Lazy Dancing" resurfaces
Prior to Rosé's choreography issue, member Jennie was also dragged into similar accusations several times. This is because Jennie was continuously caught missing the choreography and poses in the entire performance of BLACKPINK.
There was even a time when Jennie forgot the choreography of BLACKPINK's representative hit song "Playing with Fire" during an appearance on the YouTube channel "Channel Fifteen." During her guesting, the BLACKPINK member tried to demonstrate the choreography of "Playing with Fire" but hesitated, saying, "What is it, I can't remember, what should I do?"
Now, are BLACKPINK Members models or idols?
BLACKPINK will meet fans around the world through the "BORN PINK" world tour which started on October 15th. A representative from BLACKPINK's agency, YG Entertainment, announced, "We plan to mobilize a total of 1.5 million spectators, the largest in the history of a K-pop girl group."

When it comes to BLACKPINK's world tour, the number one priority is for all members to make a set list with the songs they've released so far, although limited, aside from covers of other artists' tracks. The only thing that BLACKPINK members, who are neither ballad singers nor instrumentalists, can show the most on stage is none other than the complete choreography. So when a member or two makes a mistake, not just once, it has a huge effect on the quality of the performance which an expected 1.5 million live spectators will witness in the whole duration of the tour.
With this, K-Media argued, "Could it be that such BLACKPINK members did not properly understand their main job? Do the girl group members have more important preparations other than choreography practice? Is it possible that [the BLACKPINK members] are devoting more time to practicing poses for advertisements because [they] are in the spotlight as global brand models?"

However, in contrary to the initial argument, K-Media also pointed out, "Otherwise, it may be that BLACKPINK's choreography was made too high-level without considering the individual members' capabilities. Then, I'm not blaming Jennie and Rosé, but the choreography that was too difficult for them."
What do you think, are BLACKPINK's Jennie, Rosé, Lisa, and Jisoo models or K-Pop idols?
© 2023 Korea Portal, All rights reserved. Do not reproduce without permission.