Stray Kids Topped 6 Major Charts Including 'Billboard 200' And 'Artist 100' With 'MAXIDENT'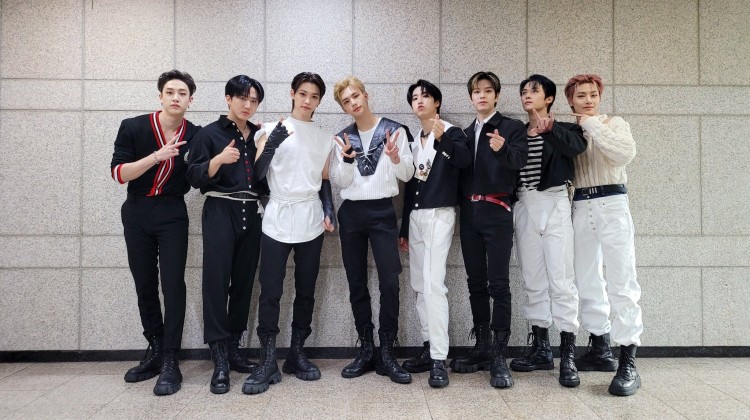 Stray Kids once again swept the top of the US "Billboard 200" and "Artist 100" at the same time, proving a global hit.

According to Billboard, Stray Kids released the mini album "MAXIDENT" and the title song "CASE 143" topped the main charts "Billboard 200" and "Artist 100." Stray Kids' newest release also climbed up the "Top Current Album Sales," "Top Album Sales," "World Album," and "World Digital Song Sales" charts.
Stray Kids topped the Billboard 200 and Artist 100 charts with their previous work "ODDINARY" in March. In particular, after 4 years of debut, the group showed explosive growth by reaching the top of the Billboard 200.

Now, Stray Kids once again entered the Billboard 200 chart at No.1 with "MAXIDENT," becoming the first K-Pop artist to enter the first place on the chart for two consecutive times.
In addition, as of 2022, as the only artist to enter the Billboard 200 with multiple works, Stray Kids showed its true value in the global music market.
Even, JYP Entertainment founder Park Jin Young congratulated Stray Kids for the group's recent achievement. In an Instagram post JYP wrote, "The reason I'm truly happy for these kids is because of their humility and integrity. The group that still carries the hunger of a rookie, SKZ congrats! And the fans who still carries their initial passion, Stay congrats!"


The album "MAXIDENT," released on October 7th, foresaw a surge in popularity early, with the pre-order quantity exceeding 2.37 million copies. Stray Kids, who received JYP Entertainment's first "double million seller" honor, is filling this year with rapid growth and achievements.

As of the writing of this article, Stray Kids has secured over 100 million views in seven of its music videos including "God's Menu," "Back Door," "MIROH," "My Pace," "Thunderous," "MANIAC," and most recently, "HELLEVATOR." It is expected that Stray Kids will have its 8th music video with 100 million views with "CASE 143" soon.
Currently, Stray Kids holds the title of "Most MVs with 100 million views" among male groups in the 4th generation of K-pop.
Stray Kids' recent acheivements solidify the boy group's status as the leaders of K-Pop's 4th generation of idol groups. The JYP Entertainment boy group is currently the best-selling 4th-gen idol group for 2022. Furthermore, Stray Kids' "MAXIDENT" is the K-Pop album by a 4th-gen act with the highest first week sales.
Congratulations to JYP Entertainment's Stray Kids!
© 2023 Korea Portal, All rights reserved. Do not reproduce without permission.