WAKEONE Ent Called Out Over Continued 'Mistreatment' Of Kep1er's Huening Bahiyyih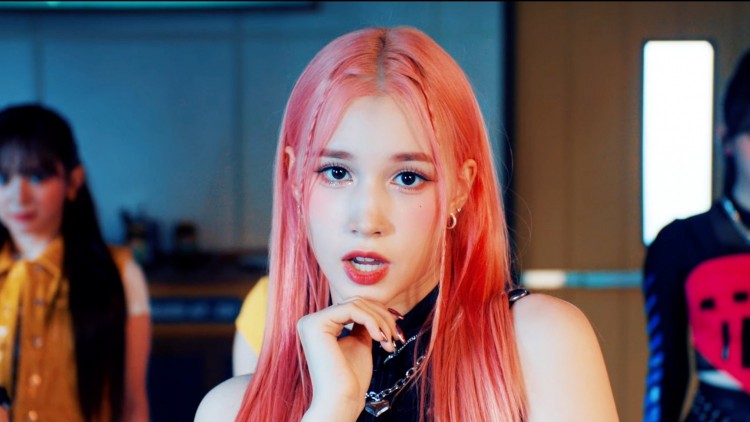 K-Pop girl group Kep1er is gearing for another comeback but some fans are expressing their outrage.
Kep1er is making their highly anticipated return with the mini-album "TROUBLESHOOTER." However, ahead of the official release of the mini-album, an alleged spoiler of the line distribution among Kep1er members for the title track "We Fresh" is leaked according to what some fans heard during the group's pre-recording. Such spoiler of the alleged line distribution upset some Kep1ians, especially the fans of Huening Bahiyyih as some claim that the idol has barely three seconds of line.
To support their claims, some fans uploaded photos of the lyric sheet of Kep1er's upcoming title track "We Fresh" were Huening Bahiyyih's alleged lines are highlighted in yellow.
basically pic.twitter.com/FCdlBEyjeM — रण (@hyubaverse) October 12, 2022
In addition, fans were quick to notice that Huening Bahiyyih's lines were too few that they were already revealed in the teasers.
Meanwhile, what made fans more outraged of the situation is that it is not the first time that this happened to Kep1er's Huening Bahiyyih. In particular, Huening Bahiyyih received little to no lines on Kep1er's debut song "WADADA."
Due to this, many fans expressed their dissapointment towards Kep1er's agency, WAKEONE Entertainment. Fans believe that Huening Bahiyyih deserves not just the lines but also the screentime as she is considered as one of the most popular member of the K-Pop girl group. They claim that Kep1er's agency, WAKEONE, failed to promote the idol well.
Fans have also slammed WAKEONE on how they are handling the malicious comments that Huening Bahiyyih regularly receives from haters.
PROTECT HIYYIH! you haven't done anything to help hiyyih with the harassment & threats she has been receiving. you have been ignoring ALL our emails we have sent & we still haven't seen any change. was this post just to "show off "? #WakeoneProtectBahiyyih#BahiyyihDeservesLove pic.twitter.com/A5qsuTzH57

- ꪖ ♡ (@nickiyyih) March 7, 2022
On the other hand, Huening Bahiyyih's fans have been calling out the 2022 The Fact Music Awards for asking the idol a question about her brother Huening Kai, a member of HYBE's Tomorrow by Together, rather than their upcoming activities or anything about the group.
© 2022 Korea Portal, All rights reserved. Do not reproduce without permission.