The Hottest Deals Of Essential Nintendo Switch Games This Week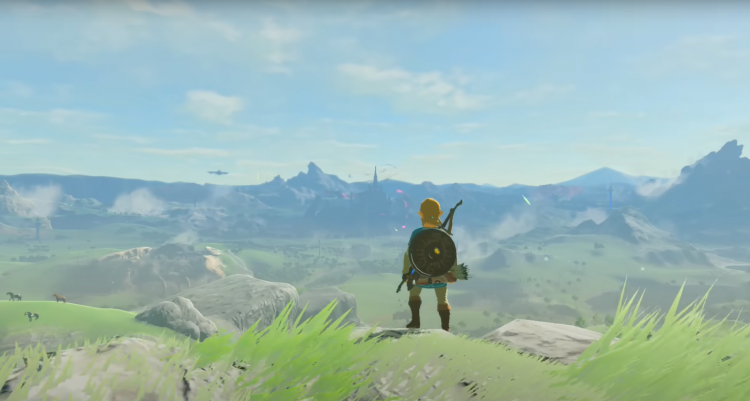 Many games in the Nintendo Switch go on sale from time to time. You can find discounts of digital and physical copies of the games at Nintendo's Eshop and from various online gaming retailers. Here's a highlight of some of this week's tempting discounts for highly rated games and where to find them.
The Legend of Zelda: Breath of the Wild at 33% off
Breath of the Wild is one of the most sought after experiences to be had from The Legend of Zelda franchise and for good reason. The action-adventure follows the hero Link as he navigates the gorgeous and mystical open world of the Hyrule kingdom. Exploration and experimentation is highly encouraged as different techniques can be used to personalize your combat experience and for solving puzzles scattered around the lush 3D world. You can get a physical copy of the game for $39.99 at Wallmart and Target.
READ: 'Call of Duty: Modern Warfare II 2022' To Be Released Worldwide On October 28th
Fire Emblem: Three Houses at 30% off
If you have a knack for strategy role-playing games, then you've already heard about Fire Emblem: Three Houses. Just as the name suggests, players can choose between three houses with each playthrough offering its own unique challenges and cast of quirky characters. When you're not in battle, you can take on other activities in the Garreg Mach Monastery such as fishing, gardening, cooking, and even choir practice. Characters in the game also develop bonds that are represent by ranks. Raising them unlocks unique conversations and scenes with your favorite characters. The game is currently priced at $41.99 (from $60) for a digital copy at Gamestop while a physical copy for $49.99 can be availed at Target.
Hot Wheels: Unleashed at 33% off
Since its release, Hot Wheels: Unleashed has received rave reviews. There's something thrilling about watching the toy cars of classic and new Hot Wheels models racing across glossy tracks that loop around immersive room environments. Once the basement is unlocked, players can design their own racetrack and customize the walls, flooring, and furniture of the location for a more dedicated experience. Grab a physical copy of the game at $19.99 (from $29.99) from Target.
READ: Chess GM Hans Niemann Offers A Message As Update On Alleged Cheating Surfaces
Some other recommended deals include Mortal Kombat 11 for $9.99 (80% off) at the Eshop, Yoshi's Crafted World for $39.99 (33% off) at Target, and BioShock: The Collection for $19.99 (60% off) at Amazon or Gamestop. Ori and the Will of the Wisps is also celebrating it's 2-year anniversary sale at the Nintendo Eshop with a 66% off deal.
© 2023 Korea Portal, All rights reserved. Do not reproduce without permission.
Tags:
US
,
U.S.
,
US news
,
US updates
,
U.S. news
,
U.S. updates
,
gaming
,
gaming news
,
Nintendo
,
Nintendo Switch
,
nintendo switch news