'Call of Duty: Modern Warfare II 2022' To Be Released Worldwide On October 28th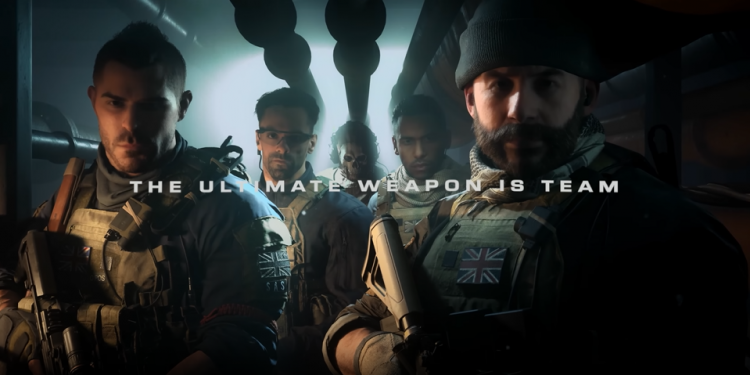 "Call of Duty: Modern Warfare," which set a new era in the Call of Duty series, returns with a sequel. "Call of Duty: Modern Warfare II 2022 (Modern Warfare II 2022 ) will launch worldwide on October 28, ushering in a new era in the Call of Duty franchise.
Enjoy breathtaking action through exhilarating campaigns across the globe, unparalleled immersive multiplayer, and an advanced Spec Ops co-op experience to discover why Task Force 141 is called the legendary squad.
In addition to iconic characters such as team leader Captain John Price, seasoned Sgt Kyle "Gaz" Garrick, lone wolf Simon "Ghost" Riley, and the intrepid John "Thorp" McTavish, Colonel Alejandro Vargas, a first-class Mexican Special Forces agent joins as a new member.
READ: Sony Is Gearing To Have Half Of Its Games On PC And Mobile by 2025
After completing the campaign, you can join a two-man squad and dive into more advanced special operations. Players can improve their team-building skills through a tactical spec ops co-op mode, while also discovering scenes from world-class multiplayer that can be enjoyed endlessly.
With the release of "Modern Warfare II 2022," players can level up using a variety of weapons, explore a wide range of battlefields and modes, and face off against multinational agents from diverse backgrounds.
READ: Valve's The International Dota 2 Tournament Will Be Held In Southeast Asia For The First Time
From day one, it's ready to satisfy players of all skill levels, including a revamped gun mod system that offers more customization than ever before, as well as innovative gameplay and fresh ways to enjoy it.
The vast amount of content provided for free after the launch, such as new battlefields, modes, and extra-large events, is also an element not to be missed.
Call of Duty: Modern Warfare 2 2022 will be released on October 28th on PlayStation 5, PlayStation 4, Xbox Series X|S, Xbox One, and PC via Battle.net and Steam.
© 2023 Korea Portal, All rights reserved. Do not reproduce without permission.