HBO's 'House of the Dragon' Sets Fans' Hearts Ablaze With New Official Trailer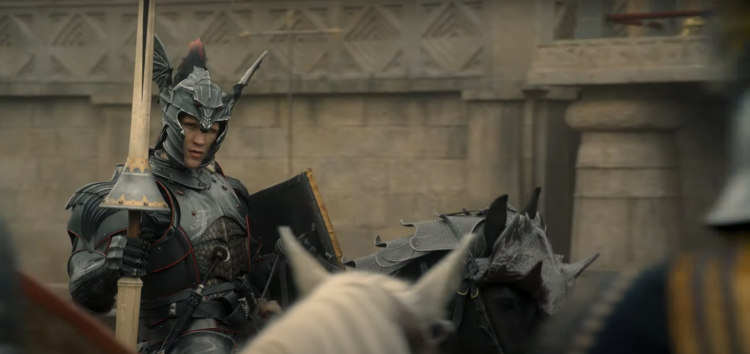 The Targaryens are ready to show the world of Westeros some fire and blood!
READ: Fire & Blood Has Come: HBO Drops 'House of the Dragon' Teaser, Hyping GOT Fans!
The "Game of Thrones" prequel will premiere next month on HBO, particularly on HBO Max. The new show is a prequel set prior to the great civil war regarding House Targaryen.
Notably, in the "A Song of Ice and Fire" novels and also HBO's "Game of Thrones," this civil war is the beginning of the end of House Targaryen. The blonde royals are explained to have become weaker due to the events of the war.
The prequel series is based on "The Dying of the Dragons." This is a novel found in George R.R. Martin's 2018 hit "Fire & Blood."
READ: HBO's 'House of the Dragon' To Release Next Year, Here's What We Know So Far
Fans are hyped as "House of the Dragon" has Matt Smith as Prince Daemon Targaryen and Emma D'Arcy as his royal rival Princess Rhaenyra Targaryen as the stars. Furthermore, fans are expected to be getting the full "Game of Thrones" experience from the coming show.
Everyone is excited as HBO finally released a new and longer trailer for their new series. On the 21st of July, "House of the Dragon" had a new full trailer and it is full of dragons and amazing new characters for the series fans (or old characters for books fans).
Check out the new "House of the Dragon" trailer here:
"House of the Dragon" premieres on the 21st of August on HBO Max.
READ: Netizens Upset With BLACKPINK's Jennie & HBO Due To Recent Trailer For 'The Idol'
Stay tuned for more news and updates regarding "House of the Dragon" and other upcoming shows!
© 2023 Korea Portal, All rights reserved. Do not reproduce without permission.