Netizens Upset With BLACKPINK's Jennie & HBO Due To Recent Trailer For 'The Idol'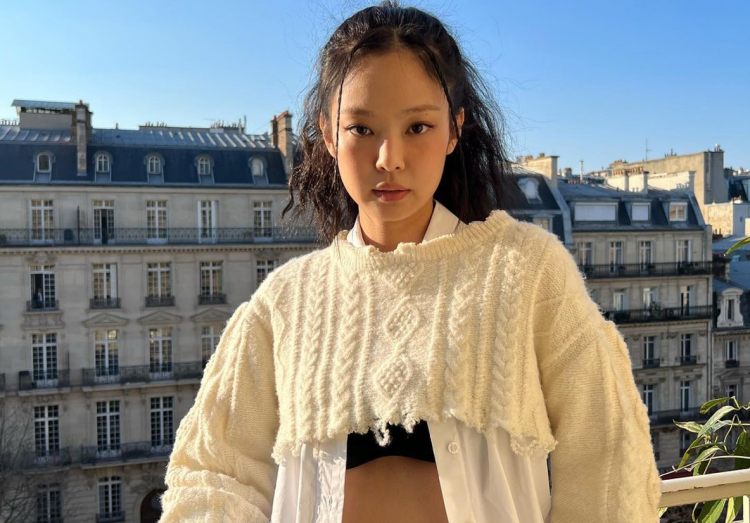 BLACKPINK's Jennie was recently confirmed to appear in HBO's "The Idol." After the announcement, fans expressed their excitement regarding Jennie's acting debut.
READ: Actress Jennie Is Here: BLACKPINK Member To Make Acting Debut In The Weeknd's 'The Idol'
A plethora of trailers have been released and BLINKs became even more excited to see Jennie after seeing her in some scenes in a recent trailer. Though the concept of "The Idol" is different from what was expected, fans were happy to see the idol in a new environment.
Sadly, BLACKPINK's Jennie has recently upset netizens after seeing a scene that has been deemed as cultural appropriation. Notably, cultural appropriation is the inappropriate adoption of the culture of one people or society by members of another more dominant people or society.
In the short clip from the recent trailer, BLACKPINK's Jennie was seen (alongside other members of the cast) as a backup dancer. Though what made netizens upset was the hairstyle Jennie was styled in. Particularly, cornrows.
READ: BLACKPINK's Jennie Adorably Interacts With BLINKs In Recent YouTube Video
Cornrows have been a familiar hairstyle in K-Pop and it seems like an unending fight for netizens to reveal the issues with idols using the style, which has a lot of history and significance behind it. Particularly, falsely appropriating African culture.
When netizens saw Jennie, they then began sharing their disappointment. This was because they saw another non-black woman from the K-Pop industry using the hairstyle. Netizens shared their anger and frustration as they are confused as to why this is still happening.
Furthermore, beyond criticizing BLACKPINK's Jennie, many want the K-Pop idol to understand why what she did is an issue. But although the idol has come under fire for the decision, there are netizens who believe that the creators of "The Idol" should also be blamed.
sam levinson's obsessjon with nudity and oversexualization of his female leads needs to be studied cuz this is not normal https://t.co/2kFgsc5pMs — Alaa Ashraf (@AIaaAshraf) July 17, 2022
READ: Oh My Girl's Arin, BLACKPINK's Jennie, TWICE's Nayeon, & More, July's Top K-Pop Girl Group Members
Though many think that the blame cannot be passed on to just one person or party. If Jennie knew that the hairstyle was inappropriate, it is believed that the idol should've raised the point. Additionally, the cast and crew of the HBO show are believed to be people who would know about how inappropriate it was for the BLACKPINK member to have the hairstyle.
As of writing this article, neither BLACKPINK's Jennie nor the team overseeing "The Idol" has released any comments.
© 2023 Korea Portal, All rights reserved. Do not reproduce without permission.
Tags:
kwave
,
kwave news
,
kwave updates
,
Kpop
,
kpop news
,
Kpop updates
,
HBO
,
HBO news
,
HBO updates
,
HBO series
,
HBO program
,
HBO The Idol
,
The Idol
,
The Idol news
,
The Idol updates
,
The Idol Jennie
,
Jennie The Idol
,
BLACKPINK Jennie The Idol
,
The Idol BLACKPINK Jennie
,
YG
,
YG artists
,
YG Entertainment
,
YG Entertainment artists
,
YG Entertainment news
,
YG Entertainment updates
,
YG Entertainment BLACKPINK
,
YG Entertainment BLACKPINK Jennie
,
YG Entertainment Jennie
,
BLACKPINK
,
Blackpink news
,
Blackpink updates
,
blackpink jennie
,
BLACKPINK Jennie news
,
BLACKPINK Jennie updates
,
Jennie
,
Jennie news
,
Jennie updates