Through Thick & Thin: eaJ Shares His Gratitude To His Fans In Recent Self-Roast Interview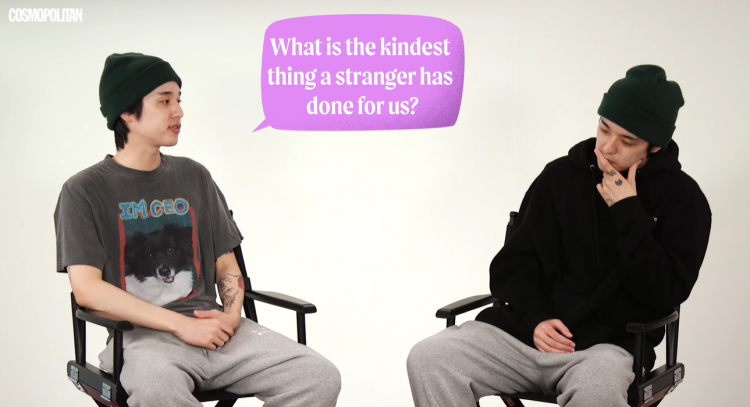 In a recent interview, eaJ ( known also as Jae Park) opened up about himself to himself. eaJ's self-interview had the former DAY6 member share everything from what he believes a Netflix true crime doc about him would be to what he sees himself doing if he was not an artist.
READ: Regrets & Redemption: eaJ Takes Full Responsibility For Previous Scandal On DIVE Studios' Mindset Collection
While eaJ essentially roasted himself in the self-interview, the artist talked sincerely when he brought up his fans. The artist mentioned the support he has been garnering from his fans, admitting that they have been there for him even though he went through a lot this 2022.
"As generic as this answer sounds, I've put my fans through so much (bleep). Like let's be honest. I (bleep) up a lot last year," eaJ noted.
Furthermore, eaJ believes that the kindness he has gotten helped him to become a better person.
eaJ further noted, "I think the kindness that they've given me is to just stick with me and believe that I can overcome and be a better person at the end of the day."
Due to this, when it comes to acts of kindness, eaJ thinks of his fans immediately.
eaJ admitted, "That is definitely the one thing at the top of my mind right now when it comes to kindness."
READ: Of The Top 20 K-Pop Idols With Most KOMCA Song Credits, Only 2 Are From 4th-Gen And They Are Both From Stray Kids
eaJ has been through a lot and the artist is just immensely thankful to his fans for sticking by him. Fans notably are hoping to see more of eaJ's improvements, saying that they are proud of him in the comment section.
Stay tuned for more news and updates regarding your favorite K-Pop stars!
Check out the full eaJ to eaJ interview here:
© 2022 Korea Portal, All rights reserved. Do not reproduce without permission.