Regrets & Redemption: eaJ Takes Full Responsibility For Previous Scandal On DIVE Studios' Mindset Collection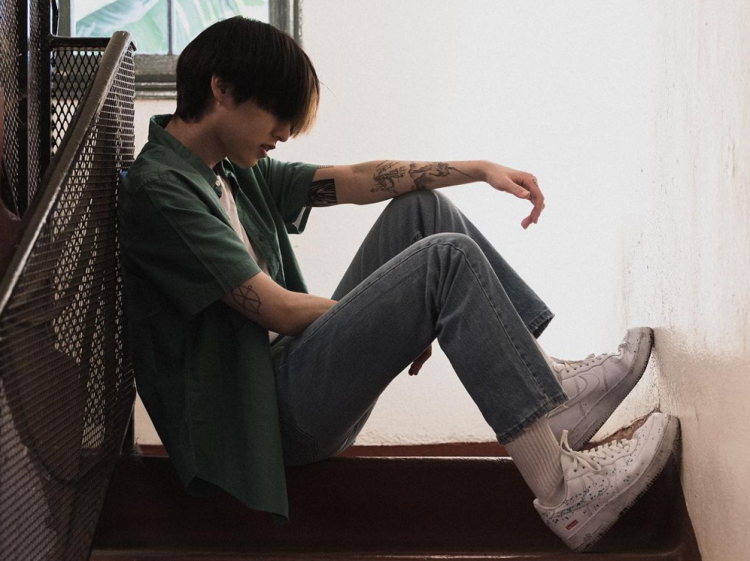 eaJ, aka Jae Park and previously of DAY6, recently owned up to his mistakes.
READ: Jae Bids Farewell In 'You make Me' MV B-T-S, The Last OT5 Comeback Of DAY6!
Just recently, eaJ officially dropped the 2nd Season of his DIVE Studios' Mindset collection. In the latest season, the singer-song-writer did not hold back regarding his emotions.
In the 1st Episode of Season 2 entitled "What a Year," eaJ looked back on the period of time since he dropped his first Mindset collection. Instantaneously, the former DAY6 member addressed a heavy topic.
"I got canceled a few times. That was quite an experience, and it wasn't just a few times. I think it was, there was a lot. There was a lot of things that happened over the past 12-ish years that I've been in Korea and worked in Korea," eaJ admitted.
At the time, eaJ parted ways from JYP Entertainment and has been on hiatus from DAY6. He also moved back to the US. Following this, he rebranded as "eaJ." With his new moniker, he dropped new music, to the delight of his fans.
Unfortunately, eaJ during this time, the artist has been "canceled" a couple of times. Notably, his most popular incident was when he dropped a derogatory term about his friend and fellow artist JAMIE in one of his Twitch live streams. He has since apologized.
Though he released an apology, some netizens still cancel him and eaJ is aware of the situation. In his "What a Year" episode, eaJ still looked back, expressing that he knows he has hurt people unintentionally.
"There have been a lot of people that I have hurt. There have been a lot of misunderstandings. But at the end of the day, I just truly do want, and have always wanted to do the right things," eaJ shared.
eaJ told his listeners that he would not shy away from topics regarding scandals. He also announced that he would add more details in upcoming episodes. Following this, in the 2nd episode entitled "A Letter to my Fans," eaJ started the episode by thanking fans for staying by him.
READ: Former DAY6 Member Jae Apologizes To JAMIE After Recent Inappropriate Comments On Twitch Stream!
eaJ then went up to own up to his mistakes. The artist shared that his words were careless and reckless.
"There have been times where I was careless, reckless with my words, and you might have gotten hurt by my actions. I've caused all of you a lot of pain because of the things I've said or done. And I just want to let you know that things that you are upset about, the things that you guys have a problem with me about, they're all valid," eaJ explained.
As he acknowledged his mistakes, eaJ once again made an apology. But he understood that not everyone will accept his apologies. He ended the episode by once again thanking his fans.
Lastly, in the 3rd Episode entitled "Friends Keep You in Check," eaJ gave more details on how he is with JAMIE. The artist shared the situation and aftermath. He expressed that he is grateful for being called out whenever he makes a mistake.
READ: Water Under The Bridge: JAMIE & Former DAY6 Member Jae In Good Terms Once Again!
eaJ seems sincere in his words. He understands that netizens need time to trust him again and the artist sounds remorseful of his previous mistakes.
© 2023 Korea Portal, All rights reserved. Do not reproduce without permission.