Russia Is Fining Google Yet Again, This Time For $365M Due To Ukraine Information Violations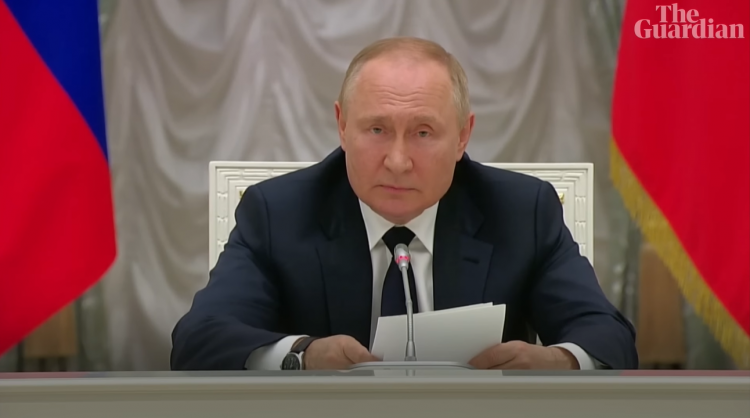 It seems like Google finds itself caught in the crossfire between the Russia and Ukraine war.
READ: Russia Continues 'Operation Ukraine': Reducing Military Activity Is Not A Ceasefire
Just recently, a Russian court fined Google 21 billion rubles (around $365 million) for not being able to remove prohibited content about the war in Ukraine. This was revealed by Roskomnadzor, the country's telecommunications regulator, earlier this week.
Notably, Roskomnadzor explained that the fines resulted from Google-owned YouTube's repeated failures to stop what it called "fakes about the course of the special military operation in Ukraine, discrediting the armed forces of the Russian Federation," as per the reports.
Furthermore, Russia refers to the war as a "special military operation" and Roskomnadzor also added that YouTube was promoting extremist views as they are supposedly telling people to protest. The fine is established from Google's annual revenue in Russia.
Moreover, Google services, which include Search and Maps, continue to be available in Russia even though the company's Russian unit filed for bankruptcy in June. Google has also removed advertising from Russia, cutting ad revenue from YouTube and more services.
Adding to this, Google suspended billing on the Play Store and its mobile app store and will no longer take in Cloud customers. YouTube has also gone on to ban videos that shed light towards Russia's invasion of Ukraine.
This is not the first fine Google has gotten from Russia. The company was then fined $260,000 last month for not localizing data within Russia. If Google is not careful, it might find itself being fined more by Russia in the coming future.
READ: Google Docs Is Getting A New Formatting Feature For Convenient Multi-Text Editing
Stay tuned for more news and updates regarding Google and other company giants.
© 2023 Korea Portal, All rights reserved. Do not reproduce without permission.