MIDZYs Upset At MBC After Mistreating ITZY's Lia Once Again, This Time On 'Music Core'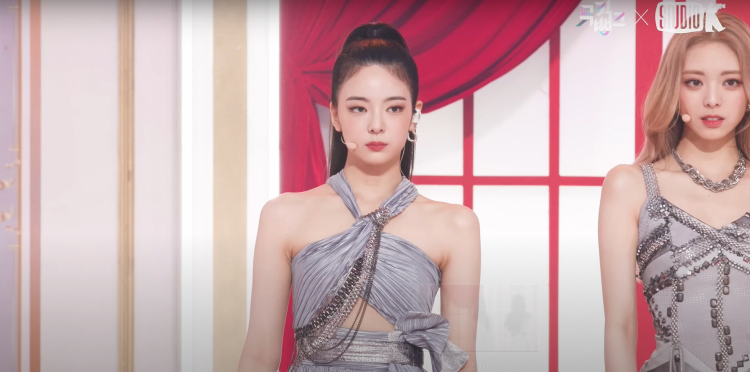 On the 15th of July, ITZY dropped their new single, "SNEAKERS" along with their fifth mini-album "Checkmate." Notably, the members of ITZY are hard at work promoting their new single "SNEAKERS."
READ: ITZY 'SNEAKERS' MV Stuns Fans & Surpasses TWICE With 'CHECKMATE' Pre-Orders
Yeji, Lia, Ryujin, Chaeryeong, and Yuna have gone on to perform on shows such as Music Bank, Yoo Hee Yeol's Sketchbook, MTV Fresh Out, and Music Core. The K-Pop girl group is hyped for their promotions as they are excited to meet MIDZYs. After not hearing them for so long, ITZY can now finally hear their cheers.
Furthermore, "Checkmate" is ITZY's first comeback in South Korea since they dropped their first studio album in September of last year. While MIDZYs are excited about the return of ITZY, a member of the JYP Entertainment girl group recently got mistreated by a music show.
Not long after ITZY performed "SNEAKERS" on Music Core, MBC posted individual fan cams of the members on their YouTube. MIDZYs became upset when Lia's fancam was the only one not posted.
ITZY is Hwang Yeji, Choi Jisu, Shin Ryujin, Lee Chaeryeong, and Shin Yuna. FIVE OR NONE

MBC RESPECT LIA#MBCApologizeToLia pic.twitter.com/z1LiYgGRtB — ♞ ké ≷ 痛いパイ• ia (@__ryuryu) July 16, 2022
Seeing this, fans of ITZY started trending "#MBCApologizeToLia" and "ITZY IS FIVE" on social media. MIDZYs also demanded to know why Lia was the only ITZY member not included in the fancam uploads.
.@MBC_entertain We demand a proper explanation as to why Lia SNEAKERS Fancam was absent today since this is not the first time it is happening. Please respect Lia as an individual as well as a member of ITZY!

MBC RESPECT LIA#MBCApologizeToLia pic.twitter.com/iqHegy7guj — LIA GLOBAL (@CJSGLOBAL) July 16, 2022
Due to this, fans are asking for an explanation and an apology from MBC.
MIDZYs also recalled that this was not the first time MBC disrespected Lia. In 2021, it was revealed that Lia would be singing her first OST for the MBC K-Drama "The Red Sleeve." Entitled "Always Be Your Star," Lia's OST was expected to be played in the show's final episode.
she knows pic.twitter.com/Jppf9MKWCJ — (@itzgallery) January 1, 2022
READ: Oh My Girl's Arin, BLACKPINK's Jennie, TWICE's Nayeon, & More, July's Top K-Pop Girl Group Members
This is not the first time Lia's fancam was not uploaded. ITZY is five and will always be five. Lia is working hard just like the other members. Please show respect to all of the members and treat them fairly.

MBC RESPECT LIA#MBCApologizeToLia — byul (@onlyforRyujin) July 16, 2022
Thus, MIDZYs anticipated the finale but were disappointed that ITZY Lia's song was cut from the episode. Sadly, even the idol acknowledged that she was sad about the removal. But she then focused on consolidating her fans. Fans are hoping that Lia gets the respect she deserves.
i didn't forget about this by the way, lia worked so hard to record her first ost but y'all didn't even play it in the drama, and now you're not uploading her fancam. have some respect for my main vocalist.

MBC RESPECT LIA#MBCApologizeToLiapic.twitter.com/5CUY7MwVkE — ʜ. (@todayisryu) July 16, 2022
© 2023 Korea Portal, All rights reserved. Do not reproduce without permission.
Tags:
kwave
,
kwave news
,
kwave updates
,
Kpop
,
kpop news
,
Kpop updates
,
MBC
,
MBC news
,
MBC updates
,
MBC Music Core
,
Music Core
,
Music Core news
,
Music Core updates
,
#MBCApologizeToLia
,
#MBCApologizeToLia
,
JYP
,
JYP artists
,
JYP Entertainment
,
JYP Entertainment artists
,
JYP Entertainment news
,
JYP Entertainment updates
,
JYP Entertainment ITZY
,
JYP Entertainment ITZY Lisa
,
JYP Entertainment Lisa
,
ITZY
,
ITZY News
,
ITZY updates
,
ITZY CHECKMATE
,
ITZY SNEAKERS
,
ITZY Lia
,
ITZY Lia news
,
ITZY Lia updates
,
lia
,
Lia news
,
Lia updates