Maroon 5 Underfire From Korean Netizens For Using A 'Disrespectful' Design On World Tour Poster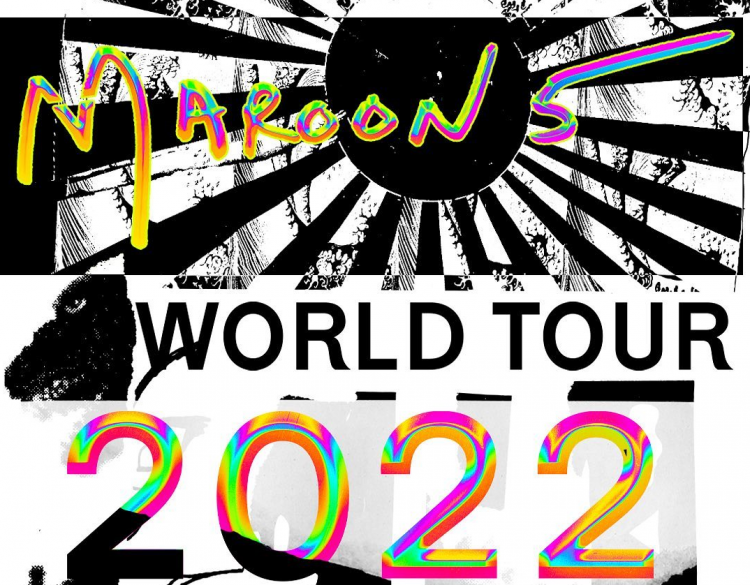 Korean fans are upset at Maroon 5 for using a "disrespectful" design for their world tour announcement! Find out why here.
READ: Small Screen Royalties: The Top Korean Drama Actors For The Month Of June
Maroon 5, a popular pop-rock band, recently announced their world tour Schedule. Initially, fans were excited, but not all seemed eager as Korean netizens shared their concerns regarding "the disrespectful" poster design used by the American band.
Notably, Maroon 5 revealed that they will begin touring in Quebec, Canada in July. Following this, they will travel to Asia to perform in Singapore, Japan, the Philippines, Thailand, and Korea.
Though when Korean fans went to Maroon 5's official website and their social media platforms, they were upset as the "rising sun flag" was used as a design in the band's world tour poster. They then criticized Maroon 5 for using a disrespectful symbol.
Koreans and other Asian nations formerly affected by Japan's imperialism have been linking the Japanese rising sun flag design to the wartime crimes previously committed by the nation in World War 2, hence why Maroon 5 was slammed by netizens.
Furthermore, while Japan still makes use of the rising sun flag, South Korea and other Asian nations have been pushing for a full ban on the design.
Following Maroon 5's announcement, Koreans went on online communities and talked about boycotting Maroon 5's Seoul performance. As of writing this article, the pop-rock band has not yet released a statement regarding the issue.
The South Korea leg of Maroon 5's world tour is slated for the 30th of November. The event will be held at the Gocheok Sky Dome in Seoul, South Korea.
READ: THE Bs Upset At IST Entertainment For Mistreating THE BOYZ's Korean Fans
Stay tuned for more news and updates regarding Maroon 5 and their upcoming world tour!
© 2023 Korea Portal, All rights reserved. Do not reproduce without permission.