The Idol Of Idols: Celebrities Flock To Cosmic Girls' 'Wonderland' Concert In Seoul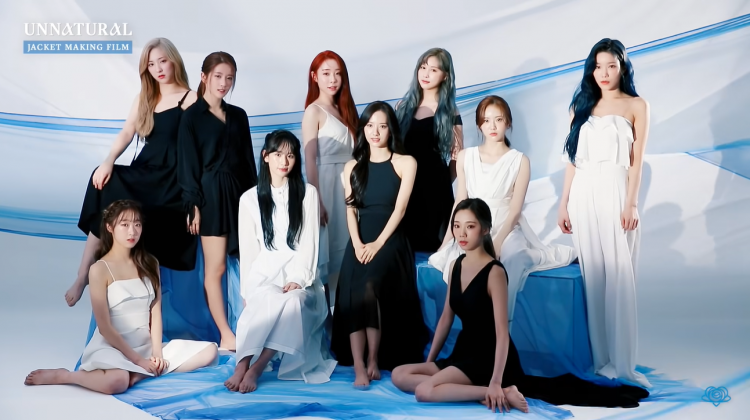 After taking home the crown on "Queendom 2," Cosmic Girls has been garnering more and more attention. But the love they are garnering goes beyond fans as Korean celebrities also look up to WJSN.
READ: A Cosmic Triumph: WJSN Crowned As Queens After Winning It All On 'Queendom 2'
Cosmic Girls (aka WJSN) started off their two-day concert "Wonderland" on the 11th of June. The girl group's concert was held at the Olympic Hall in Seoul, South Korea.
A plethora of K-Pop fans attended the Cosmic Girls concert. But beyond the regular loving Ujungs, a handful of Korean celebrities also showed their support. Notably, the celebrities, made up of idols and actors, are close friends with some of the WJSN members.
Jisoo was among the Korean celebrities seen at the WJSN concert. The BLACKPINK member is a good friend of Cosmic Girls' Bona. The two female idols are also talented actors, starring in the K-Dramas "Snowdrop" and "Twenty-Five Twenty-One," respectively.
Though the BLACKPINK member was not the only K-Pop idol at the event. Another female idol that was seen at the Cosmic Girls concert was OH MY GIRL's Arin. The female idol is a good friend of WJSN's Dayoung.
Furthermore, Bona's "Twenty-Five Twenty-One" co-star was also at the show. Actress Kim Tae Ri was also at the Cosmic Girls concert. As per fans who attended, the actress was very supportive of WJSN during the concert as she cheered until the end of the event.
READ: BLACKPINK's Jennie, WJSN's Bona, SNSD's Taeyeon, & More, April's Individual Brand Ranking Reputation Queens!
op said about kim taeri at wjsn concert:
- from start to finish, she cheered for wjsn passionately
- whenever bona comes out, she shout Ko Yoorim and Kim Jiyeon louder than anyone else
- got caught for filming by security
- when seola called bona 'athlete' she smiled and laughed pic.twitter.com/Aa9SuguKYQ — 3AE ♡̶ (@WUJU3AE) June 11, 2022
After "2022 WJSN Concert - Wonderland", WJSN's EXY posted a photo of her with Kim Tae Ri. The Cosmic Girls member captioned her Instagram story post, "Tae... Ri unnie... I love you."
Cosmic Girls seem to have risen to superstardom after winning it all on Mnet's "Queendom 2." Fans are excited to see what WJSN has in store for them as the year progresses.
© 2023 Korea Portal, All rights reserved. Do not reproduce without permission.
Tags:
Wonderland
,
Wonderland news
,
Wonderland updates
,
WJSN Wonderland
,
Cosmic Girls Wonderland
,
kwave
,
kwave news
,
kwave updates
,
Kpop
,
kpop news
,
Kpop updates
,
Starship Entertainment
,
Starship Entertainment artists
,
Starship Entertainment news
,
Starship Entertainment updates
,
Starship Entertainment WJSN
,
Starship Entertainment Cosmic Girls
,
yuehua entertainment
,
yuehua entertainment news
,
yuehua entertainment updates
,
Yuehua Entertainment WJSN
,
Yuehua Entertainment Cosmic Girls
,
WJSN
,
WJSN news
,
WJSN updates
,
WJSN concert
,
Cosmic Girls
,
Cosmic Girls news
,
Cosmic Girls updates
,
Cosmic Girls concert
,
BLACKPINK
,
blackpink jisoo
,
Jisoo
,
Kim Tae Ri
,
Oh My Girl
,
Oh My Girl Arin
,
Arin