Viewers Accuse Mnet Of Rigging 'Queendom 2' Results, Channel Responds To Allegations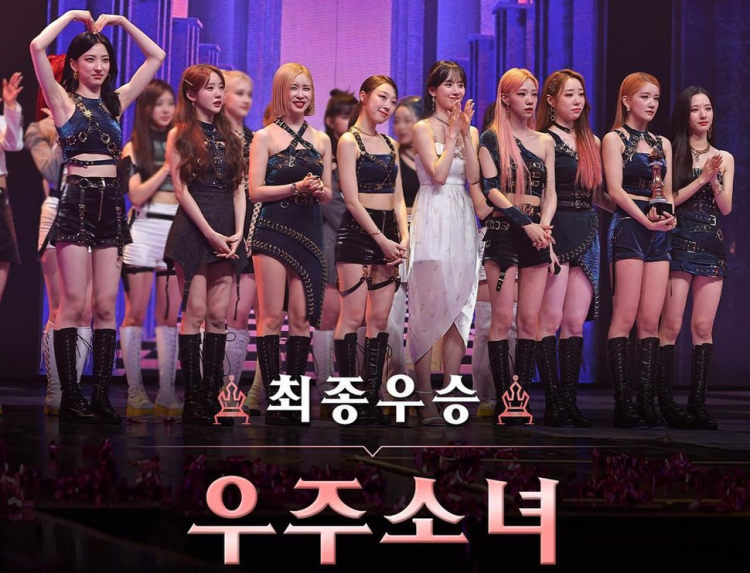 On the 2nd of June, WJSN took home the crown on Mnet's "Queendom 2." Though the members of the girl group gave an amazing performance, viewers are skeptical of whether or not Mnet tampered with the scores.
READ: A Cosmic Triumph: WJSN Crowned As Queens After Winning It All On 'Queendom 2'
Just recently, Mnet released a statement denying all allegations that they manipulated the final scores for their popular program "Queendom 2."
As per Mnet's statement, streaming scores were given with respect to the number of streams on their official playlist of "Queendom 2." Mnet explained, "To listen to the various voices of K-Pop fans globally, we scored according to the streams on our official Queendom 2 playlist."
Furthermore, Mnet gave an account of how their streaming scores were counted and given.
Mnet explained, "As we had publicly stated before, all streams were scored one listen per ID per day. All streaming data and scores were counted by the streaming service and were relayed to us. We have confirmed that all data were accounted for."
READ: 'Queendom 2' Highlight: VIVIZ's SinB Once Again Combats Mnet's Potential 'Controversial Editing'
As mentioned above, Mnet's "Queendom 2" broadcasted its final episode on the 2nd of June 2. In the finale, WJSN (also known as Cosmic Girls) took home the crown as the final winners.
Many viewers believed there was a discrepancy in how the female K-Pop artists' streaming scores were counted. The fans went on to point to Spotify scores which showed LOONA with the highest number of streams.
It seems that Mnet is adamant regarding the final results for their program "Queendom 2."
READ: Finale Fit For A Queen: 'Queendom 2' Releases Previews Of K-Pop Stars' New Songs For Final Battle
Stay tuned for more news and updates regarding your favorite K-Pop artists!
© 2023 Korea Portal, All rights reserved. Do not reproduce without permission.
Tags:
kwave
,
kwave news
,
kwave updates
,
Kpop
,
kpop news
,
Kpop updates
,
Mnet
,
mnet news
,
mnet updates
,
Mnet Queendom
,
Mnet Queendom news
,
Mnet Queendom updates
,
Mnet Queendom results
,
Mnet Queendom 2
,
Mnet Queendom 2 news
,
Mnet Queendom 2 updates
,
Mnet Queendom 2 results
,
Mnet Queendom 2 winner
,
Mnet Queendom winner
,
Queendom
,
Queendom news
,
Queendom updates
,
Queendom results
,
Queendom winner
,
Queendom 2
,
Queendom 2 news
,
Queendom 2 updates
,
Queendom 2 results
,
Queendom 2 winner