Ezra Miller Charged With Teenage Grooming, What About 'The Flash'?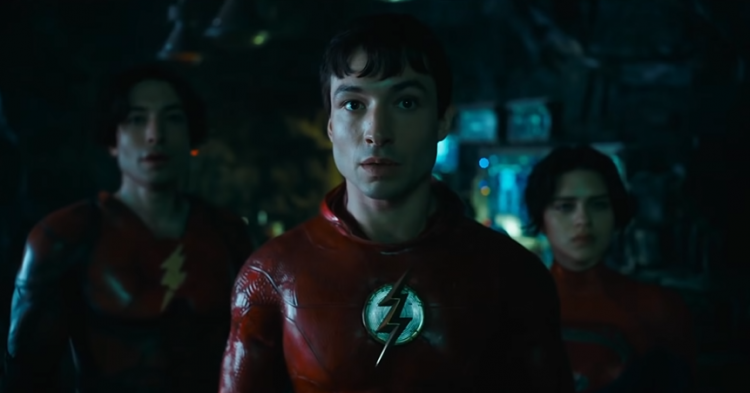 Actor Ezra Miller this time has been sued for juvenile grooming.
The parents of an 18-year-old teenager recently accused Miller of religiously and psychologically manipulating their daughter. Documents filed in court allege that Miller used violence, intimidation, threats of violence, fear, paranoia, delusions, and drugs to "groom" Tokata Iron Eyes from the age of 12.
The parents of now an 18-year-old Tokata allege that Miller gave their child alcohol and drugs, particularly marijuana and LSD.
READ: Netizens Surprised As Charlie Puth Accidentally Spills The Tea On Rumored BTS Collaboration
But the teenager, named Tokata Iron Eyes, posted on social media defending Miller and blaming her family for worrying about her. The daughter of an attorney and activist Chase Iron Eyes and his pediatrician wife Sara Jumping Eagle said that Miller has given her "affectionate support and precious protection."
"I am an adult and I deserve to feel authority within my body," Tokata said.
Miller is said to have met 12-year-old Tokata at the age of 23 at Standing Rock Reservation in North Dakota in 2016 and they have been close ever since.
READ: Dissatisfied With The Jury Ruling, Amber Heard To Appeal Defamation Case Against Johnny Depp
Meanwhile, it is not Miller's first controversy this year. The "Fantastic Beast" star was arrested in March for rioting in a Hawaiian pub and released on bail. He later committed the crime of breaking into the bedroom of the couple who helped him and was sentenced to a fine with a restraining order.
Because of this, the DC Extended Universe (DCEU) movie "The Flash," in which he starred, was once again in crisis. Although Warner executives plan to release "The Flash" on the scheduled date of June 23, 2023, Ezra Miller, who continues to be involved in bad affairs, may cause the film's release to be canceled or completely re-filmed.
READ: You Can Now Watch Yumi's Cells And Other TVing K-Drama Hits On Apple TV
Ezra Miller played the role of Flash in DC movies including "Suicide Squad," "Justice League" and "Batman vs Superman: Dawn of Justice," and played Credence in "Fantastic Beasts."
© 2022 Korea Portal, All rights reserved. Do not reproduce without permission.