Lee Joo Young Spills The Tea On What She Found Out About IU While At Cannes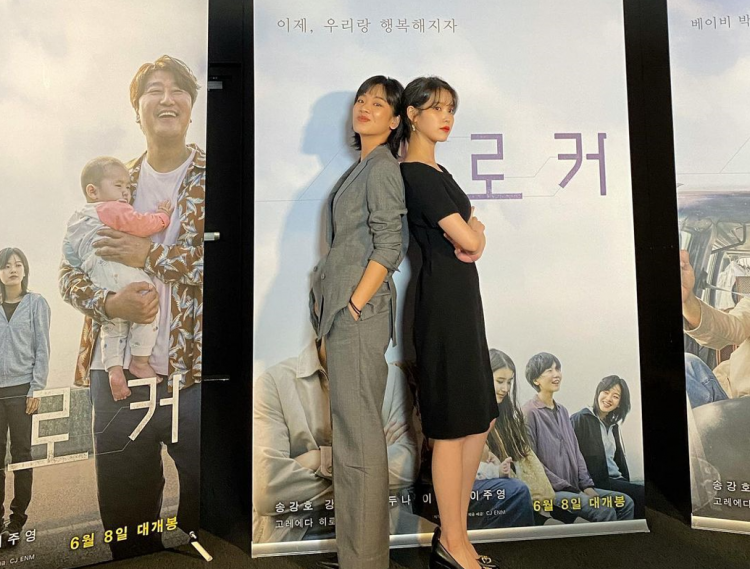 Actress Lee Joo Young just shared the type of person IU is around people and fans can not stop gushing!
READ: IU Secures Another Luxury Brand Under Her Belt, Superstar Named Gucci's Newest Global Brand Ambassador
Lee Joo was recently featured on the radio show SBS Power FM's Cine Town. In the show, the actress talked about how she attended the Cannes Film Festival. She also talked about her co-stars Song Kang Ho and IU.
At the start of the program, Lee Joo Young revealed that she and IU did not talk much. Though she expressed that they were slowly getting close. Butt, they never got to spend that much time with each other during the shooting of "Broker."
As per Lee Joo Young, she and IU finally got the chance to hang out. This was when they shared a hotel room on the last day of the Cannes Film Festival. There, they got to naturally interact with one another.
READ: UAENAs Shower IU With Praises After Returning From The 2022 Cannes Film Festival
"We're getting to know each other better, and becoming closer. We're planning to go to Japan together for our promotion on the last week of June as well," Lee Joo Young expressed.
As the two spent time together, both Lee Joo Young and IU got to know each other. Notably, there was one thing that actress Lee Joo Young learned about IU.
Lee Joo Young admitted, "IU has this energy that makes you feel happy even if you are just with her, doing nothing."
On SBS radio today, Lee Joo Young said at first, she couldn't talk to IU because she's a fan. But after they got close, she finds that the way IU talked is so funny IU is so cute and funny when she talks, so Jooyoung keeps looking at her hahaha

— 시카유 (@melloviciousiu) June 7, 2022
IU's time at Cannes was enough to prove how kind she is. She did so by asking her security guards to be gentle to fans at the airport and by also bringing home snacks to Korea to give out to her UAENAs.
READ: UAENAs Upset As French Influencer Allegedly Purposely Bumps Into IU At The 2022 Cannes Film Festival
Regardless of who she is with, it seems like IU will always bring out her wholesome and sweet self.
© 2023 Korea Portal, All rights reserved. Do not reproduce without permission.