A Powerful Addition To The ARMY: Elon Musk Reveals He Is A Fan Of BTS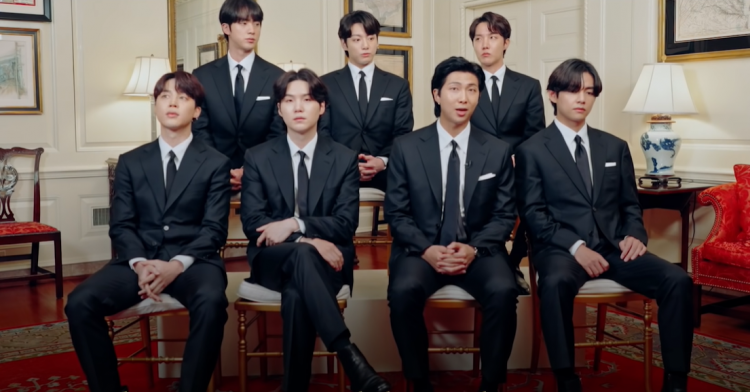 Business magnate, investor, CEO, Chief Engineer, and founder of multiple companies Elon Musk is a fan of BTS. But the billionaire might have admitted it in an a very uncanny way.
READ: Netizens Surprised As Charlie Puth Accidentally Spills The Tea On Rumored BTS Collaboration
On the 4th of June, Elon Musk uploaded a controversial post on Twitter. His post made use of a meme that said: "Things I'll never see in my life." In the member, he included a fire-breathing dragon, a dinosaur, a unicorn, and a quote that read "The Epstein/Maxwell client list."
The last part of the meme was, of course, a reference to scandalous billionaire Jeffrey Epstein. Elon Musk went on to question why the Justice Department has not yet released the list of Epstein's list. The billionaire is among the people who believe that this will expose more celebrities similar to Epstein.
Only thing more remarkable than DOJ not leaking the list is that no one in the media cares. Doesn't that seem odd? pic.twitter.com/JEK4TErABB — Elon Musk (@elonmusk) June 4, 2022
Notably, Elon Musk replied to his original tweet. The billionaire acknowledged that it was controversial and might even make him a few enemies. He followed up with a tweet, "Sometimes I think my list of enemies is too short, so ..."
READ: BTS' Jin, TWICE's Jihyo, NCT's Jeno, & More K-Pop Idols & Their Uncanny Allergies
Reading this, the original creator of Dogecoin Shibetoshi Nakamoto responded with a tweet of his own. Nakamoto told Musk just to be careful about what he says regarding the K-Pop boy group BTS.
just don't say anything bad about BTS

— Shibetoshi Nakamoto (@BillyM2k) June 4, 2022
Seeing the response, Elon Musk responded to Nakamoto. Musk admitted that he is actually in fact a fan of BTS. The billionaire tweeted that he believes the K-Pop boy group's music videos are "fire."
Impressively, it seems like even Elon Musk is aware of the power of BTS and their ARMY.
READ: Elon Musk Announces Space X Products Can Be Purchased With Dogecoin
Stay tuned for more news and updates regarding BTS and other K-Pop artists!
© 2023 Korea Portal, All rights reserved. Do not reproduce without permission.