4 Signs You Should Quit Coffee Now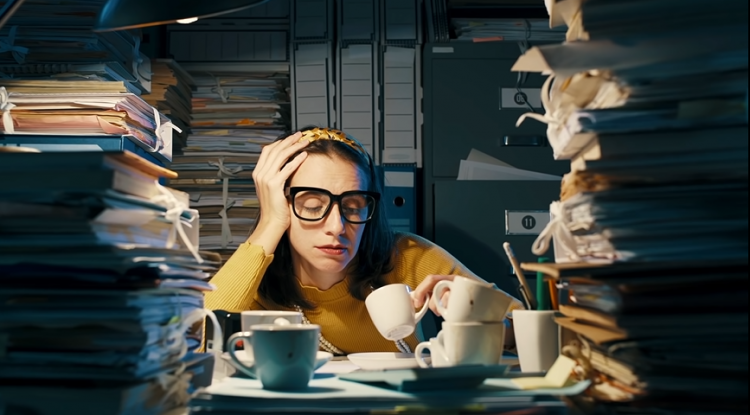 There is nothing better than coffee to wake you up and increase your concentration. Coffee also aids in weight loss and reduces the risk of chronic diseases.
But drinking too much is not good. Even if you are tolerant of caffeine, your daily intake should not exceed 400mg. In other words, it is the smallest size (about 230ml ) in a coffee shop, and it is within 3 to 5 cups.
READ: 2-3 Cups Of Coffee A Day Lowers The Risk Of Heart Disease, But Can You Drink It With Sugar?
There are times when you have to stop coffee altogether. If you have a baby or are breastfeeding, it is better not to drink coffee. The same goes for those who have a hard time getting a good night's sleep.
Here are other reasons why you should let go of your beloved caffeine source.
Anxiety
According to researchers at Cardiff University in the UK, caffeine in coffee can worsen anxiety symptoms. People who are chronically worried or anxious and who suffer from physical symptoms as a result, such as dry mouth, numb hands and feet, a headache, heart palpitations, and diarrhea, are advised not to drink coffee.
READ: The Risks Of Oxidative Stress And Its Natural Treatments
Chest pain
Caffeine loosens the lower esophageal sphincter. As a result, stomach acid can reflux and cause heartburn and chest pain. If you have gastroesophageal reflux disease (GERD), stop drinking coffee immediately. Tea, soda, and chocolate are also not good. Because it also contains caffeine.
READ: Misleading Views: 4 Common Eyesight Myths You Should Know About
Blood pressure
Some studies have found that coffee drinkers are at an increased risk of developing high blood pressure as they age. Further studies are needed to fully prove the relationship between caffeine and blood pressure. However, if you have high blood pressure, it is best to avoid coffee as much as possible.
READ: The Top 3 Drinks That Do Wonders For Your Liver
Weight
Coffee gives a feeling of satiety. Thanks to this, it is not difficult to skip snacks or meals. However, when satiety is turned off, a relatively intense hunger comes, which makes it easier to binge eat. If caffeine continuously stimulates the sympathetic nerve, it is also a problem to crave sweet and stimulating foods. If you're drinking coffee for weight loss, it's wise to look elsewhere.
READ: Motion Support: Common Causes And Treatment For Joint Pain
Quitting coffee is hard, especially with the withdrawal symptoms that come along with letting go of the caffeinated drink. If it is difficult, reduce the amount you drink. Remember, you shouldn't let coffee influence your quality of life.
© 2023 Korea Portal, All rights reserved. Do not reproduce without permission.