NMIXX Celebrate Their 100-Day Debut Anniversary With NSWERs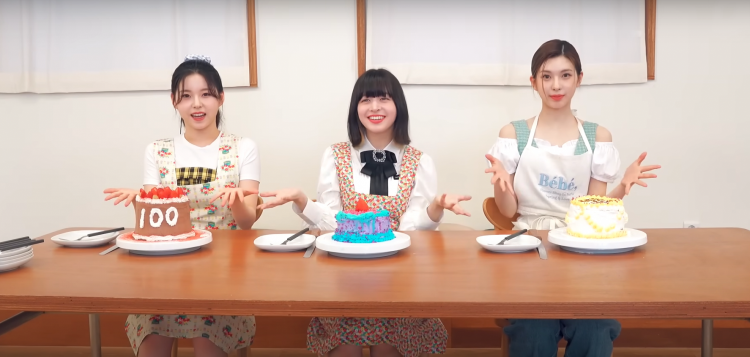 It has been 100 days since JYP Entertainment introduced Haewon, Lily, Sullyoon, Jinni, BAE, Jiwoo, and Kyujin. Since then, the K-Pop industry gained 7 more talented, beautiful, and strong-willed idols!
READ: NMIXX Honors Their Unnies As The JYP Rookies Covers TWICE's Hit 'What Is Love?'
Notably, the members of NMIXX have been slowly solidifying their claim as elite K-Pop artists. To celebrate this, the rookie K-Pop girl group has been preparing a lot of releases!
Just recently, JYP Entertainment's 7-member rookie K-Pop girl group have officially reached 100 days since debut to the delight of their fans. NMIXX made their debut with their first single entitled "AD MARE." Since then, the girl group has been garnering love and support from their fans.
READ: NMIXX Kyujin's Names Chaeyoung As Her Favorite TWICE Member Due To A Plethora Of Sweet Reasons
Thus, NMIXX wanted to give back to fans by celebrating their 100-day debut anniversary. Amazingly, the girl group has been releasing a plethora of content online to celebrate with their beloved NSWERs. Among the things NMIXX did were post fun videos on YouTube. So far, the girl group has released 2 videos of the members having a "Baking Party."
Check out the first part of NMIXX's "Baking Party" here:
Beyond their celebration, the members of NMIXX also shared their gratitude toward their fans.
"We still remember how much we practiced and prepared for our debut, and it's amazing to think that a 100 days have passed already. The stages and charms we want to show are endless, so we hope that you look forward to them and continue to love us," The members of NMIXX also expressed.
READ: NMIXX Under Fire For Making Their Fans Do Something Allegedly 'Inappropriate' During Recent Fan Signing Event
Congratulations to NMIXX for their 100-day anniversary!
Stay tuned for more news and updates regarding NMIXX and other K-Pop artists!
© 2023 Korea Portal, All rights reserved. Do not reproduce without permission.