'Our Beloved Summer' Actress Kim Da Mi In Talks To Star In Upcoming Movie 'The Great Flood'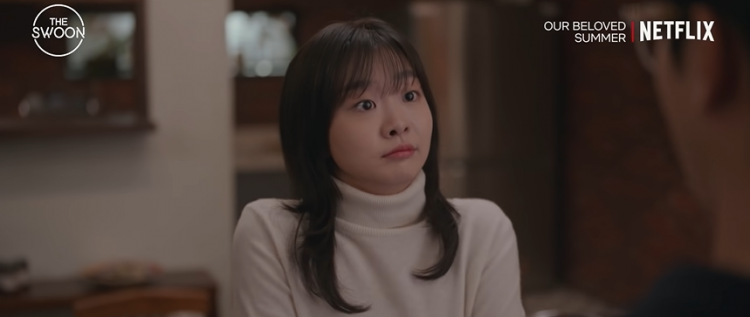 "Our Beloved Summer" actress Kim Da Mi is offered to lead another big-screen project.
South Korean media outlet Joy News reported that Kim Da Mi is in discussion to star in the upcoming movie "The Great Flood."
Kim Da Mi's agency, ANDMARQ, confirmed the reports saying that the actress received the offer to take on the lead role in "The Great Flood" and is positively considering it.
READ: Kim Sae Ron's Alcohol Level Was High Enough For Her License To Be Revoked, Agency Responds
"The Great Flood" is a disaster movie by director Kim Byung Woo. It will be the director Kim Byung Woo's fifth feature film and the story will revolve around a person trapped in an infinite time loop. Director Kim Byung Woo is behind internationally acclaimed features such as "The Terror, LIVE" and "Take Point."
Aside from the reports that Kim Da Mi is in talks to lead "The Great Flood," other production and casting details are yet to be released.
READ: Don Lee's 'The Roundup' Becomes The Most-Watched Korean Film This Pandemic Era
Meanwhile, Kim Da Mi recently appeared as Kook Yeon Soo in the hit K-Drama "Our Beloved Summer" where she starred alongside Choi Woo Shik, Kim Sung Cheol, and Roh Jeong Eui. Prior to this, Kim Da Mi made her successful small screen debut with "Itaewon Class" alongside Park Seo Jun.
READ: Upcoming Dynamic Duo: Choi Woo Shik To Join Son Suk Ku In Upcoming Thriller K-Drama 'Murder DIEary'
This year, Kim Da Mi is slated to return to the big screen with the upcoming movie "Soul Mate." Starring alongside Kim Da Mi in "Soul Mate" are Jeon So Nee, Byeon Woo Seok, Kim Soo Hyung, and Nam Yoon Su.
It is also confirmed that Kim Da Mi will be making a special appearance in the upcoming film "The Witch: Part 2. The Other One."
READ: IU Secures Another Luxury Brand Under Her Belt, Superstar Named Gucci's Newest Global Brand Ambassador
Should Kim Da Mi accept the casting call for "The Great Flood," it will be her next big-screen project after "Soul Mate." Meanwhile, fans are looking forward to Kim Da Mi's return to the small screen.
© 2022 Korea Portal, All rights reserved. Do not reproduce without permission.