Kim Sae Ron's Alcohol Level Was High Enough For Her License To Be Revoked, Agency Responds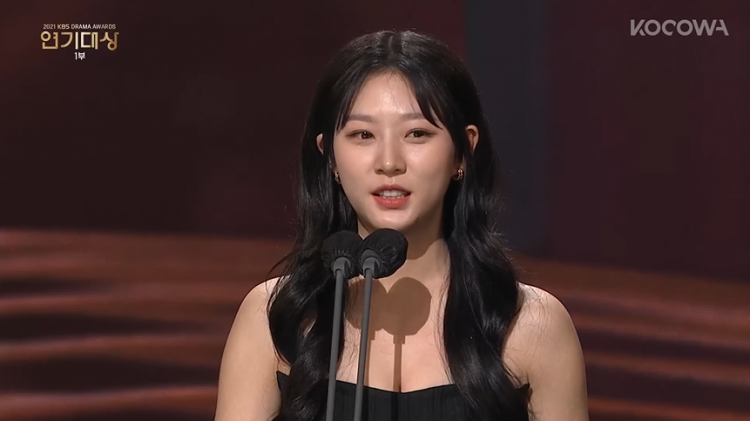 It has been reported that actress Kim Sae Ron, who was charged with drunk driving, had a blood-alcohol level high enough for her license to be revoked.
According to the Gangnam Police Station in Seoul, Kim Sae Ron's blood test result was more than 0.08% which is equivalent to the revocation of a license. Due to this, Kim Sae Ron will be sent to the prosecution on charges of drunk driving and not taking action after the accident.
READ: Under The Influence & Fleeing The Crime Scene, Actress Kim Sae Ron Under Investigation By Police
With regards to this newest development, her agency, Gold Medalist, made a statement.
"We have not received the results of Kim Sae Ron's blood test from the police at this time," Gold Medalist told Sports Seoul stated.
Meanwhile, Kim Sae Ron hit a structure while driving drunk in Cheongdamdong, Gangnamgu, Seoul around 8 am on the 18th of last month. Police responded to the report and tried to measure Kim Sae Ron's blood alcohol level using a breathalyzer, but the 21-year-old actress requested to undergo a blood test instead.

As a result of this accident, the transformer broke down, causing damage and a power outage in the surrounding area. Due to the accident, the payment system at nearby stores was paralyzed and traffic lights stopped.
READ: After Being Booked For Drunk Driving, Kim Sae Ron Apologizes & Steps Down From Upcoming SBS Drama
In response to the damages brought upon by Kim Sae Ron's drunk driving incident, her agency stated, "We will do our best to compensate for the damage," and explained that they are working with the insurance company for the compensation.
Red light also lit up on Kim Sae Ron's acting activities. The "Hi! School - Love On" star was excluded from the subsequent filming of the Netflix original "Bloodhounds."
© 2023 Korea Portal, All rights reserved. Do not reproduce without permission.