Part-Time Millionaires: Cha Eunwoo, IU, & More, Korean Celebrities With The Highest Paying Second Jobs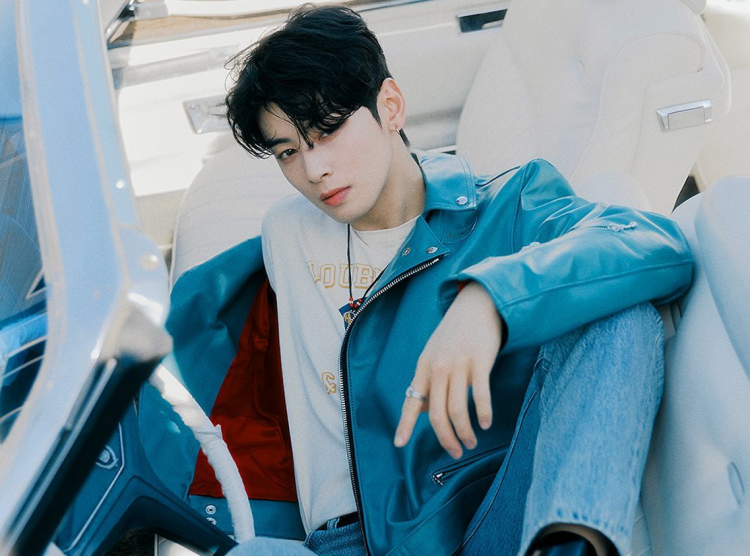 On the 1st of June, Mnet's "TMI SHOW" revealed their "Star Who Made a Big Hit as a Second Character" list. By secondary characters, the show means their second jobs. Among the Korean celebrities, Cha Eunwoo ranked first with the highest income with his second job as an actor.
READ: Girls On Top: The Highest Paid Korean Actresses In 2022
MC Boom introduced Cha Eunwoo by asking, "How much profit did Cha Eunwoo make as a second character?"
It was then revealed that Cha Eunwoo's profit in 2020 was ₩2.576 billion KRW (around $2.1 million USD). Notably, sales in the first quarter of 2021 were around ₩1.5 billion KRW (around $1.2 million USD).
Furthermore, Cha Eunwoo's sales in ASTRO are about ₩920 million KRW (around $740,000 USD). The idol's total income combined is 6 billion Korean won (around $5 million USD) and this includes his sales from K-Dramas, movies, photoshoots, and commercials.
Placing second is producer Don Spike. The producer was able to open a successful barbeque franchise that gets monthly sales of up to ₩4.30 billion KRW (around $3.45 million USD).
In third place was star chef Baek Jong Won. The chef supposedly makes ₩10.0 million KRW (around $8,020 USD) per appearance on TV. The chef's YouTube channel is also estimated to bring the chef a monthly earning of ₩520 million KRW (around $417,000 USD). It was reported that the chef makes ₩300 million KRW (around $240,000 USD) every endorsement.
READ: Upcoming Dynamic Duo: Choi Woo Shik To Join Son Suk Ku In Upcoming Thriller K-Drama 'Murder DIEary'
Comfortably in fourth place was given to actor Son Seok Ku. The actor is a major shareholder in a manufacturing company and the company supposedly makes ₩2.60 billion KRW (around $2.08 million USD) per year.
In the fifth palace is superstar IU. The star's secondary job was listed as a YouTuber and she is estimated to have earned about ₩155 million KRW (around $124,000 USD) a month and ₩1.86 billion KRW (around $1.5 million USD) in annual income.
READ: IU Secures Another Luxury Brand Under Her Belt, Superstar Named Gucci's Newest Global Brand Ambassador
Here's the full list of Korean celebrities with the highest income from their second Job:
#1 ASTRO Cha Eunwoo
#2 Don Spike
#3 Baek Jong Won
#4 Son Seok Ku
#5 IU
#6 Jay Park
#7 Yoo Jae Suk
#8 Beenzino
#9 Noh Hong Chul
#11 La Chica Simeez
#12 Mommy Son
#13 Loco
© 2023 Korea Portal, All rights reserved. Do not reproduce without permission.
Tags:
kwave
,
kwave news
,
kwave updates
,
Kpop
,
kpop news
,
Kpop updates
,
Kdrama
,
kdrama news
,
kdrama updates
,
Mnet
,
mnet news
,
mnet updates
,
Mnet TMI SHOW
,
TMI SHOW
,
TMI SHOW news
,
TMI SHOW updates
,
TMI SHOW Star Who Made a Big Hit as a Second Character
,
Star Who Made a Big Hit as a Second Character
,
ASTRO Cha Eunwoo
,
astro Cha Eun Woo
,
cha eun woo
,
Cha Eunwoo
,
Don Spike
,
Baek Jong Won
,
Baek Jongwon
,
Son Seok Gu
,
Son Seok Ku
,
IU
,
Jay Park
,
Yoo Jae Suk
,
Yoo Jaesuk
,
Beenzino
,
Noh Hong Chul
,
Noh Hongchul
,
La Chica Simeez
,
Simeez
,
Mommy Son
,
LOCO