Girls On Top: The Highest Paid Korean Actresses In 2022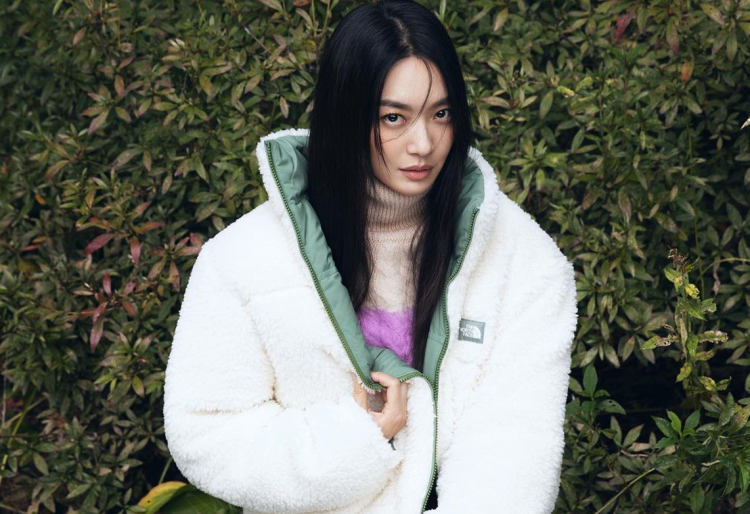 Dramas from the peninsula have seen a staggering upsurge in popularity through the years. With the rise of viewers in K-Drama also comes the subsequent rise in Korean actors and actresses. Having more viewers means more fans and more fans means more demand.
READ: Cha Eun Woo, Lee Min Ho, Hyun Bin, & Other Superstars, 2022's Most-Searched Korean Actors
Due to popular demand, K-Drama stars also require a boost in talent fees. Notably, in this article, we ranked the highest-paid actresses of 2022. Did your favorite female star make the top 10? Find out below!
#10 Shin Min Ah - $27K per K-Drama appearance (34,199,280 Korean Won)
Starting off the list is "Hometown Cha-Cha-Cha" actress Shin Min Ah. Not only is she one of the highest-paid Korean actresses she is also one of the most in-demand commercial models in South Korea. Min Ah is also the ambassador for luxury brands such as Gucci, DIDIER DUBOT, Givenchy Beauty, The North Face, and many more. and charges.
#9 Park Bo Young - $27K per K-Drama appearance (34,199,280 Korean Won)
Park Bo Young started her journey with the short film "Equal" when she was in middle school. However, her official acting debut was with then-rookie actor Lee Min Ho in the 2006 K-Drama "Secret Campus."
#8 Gong Hyo Jin - $36.5K per K-Drama appearance (46,232,360 Korean Won)
Dubbed the "Queen of Romantic Comedies," Gong Hyo Jin places eighth on the list. Notably, the actress has been winning awards for her small-screen performances since her debut in 1999.
#7 Kim Tae Hee - around $37K per K-Drama appearance (46,865,680 Korean Won)
Actress Kim Tae Hee sits comfortably in 7th place on the list. Also known for her secret marriage to K-Pop star Rain in 2017, the actress brings home the bacon with each K-Drama appearance. Furthermore, Tae Hee is also dubbed as one of the most beautiful Korean celebrities by netizens.
#6 Hai Ji Won - around $45K per K-Drama appearance (56,998,125 Korean Won)
Hai Ji Won is the fifth highest-paid Korean actress in the industry. The story of Ji Won is quite inspirational as she was unsuccessful with more than 100 auditions before finally making her acting debut in the K-Drama "New Generation Report: Adults Don't Understand Us" in 1996.
#5 Choi Ji Woo - $46K per K-Drama appearance (58,264,750 Korean Won)
Though debuting in 1994, it was in 2009 when Choi Ji Woo got her breakthrough role in the K-Drama "Star's Lover." Due to the drama, Ji Woo then became the highest-paid Korean actress at that time.
#4 Go Hyun Jung - around $87.5K per K-Drama appearance (110,829,687 Korean Won)
Amazingly, actress Go Hyun Jung was the runner-up in Miss Korea 1989 pageant. She then made her acting debut in the 1990 K-Drama "Love on a Jujube Tree." After a two-year-long hiatus, she made a comeback in the JTBC K-Drama "Reflection of You" in 2021.
#3 Lee Young Ae - $91K per K-Drama appearance (115,262,875 Korean Won)
Currently, actress Lee Young Ae is one of the richest Korean celebrities with a total net worth of $40 million. Young Ae began her roots in the entertainment industry as a commercial film model in 1991, making a successful debut with K-Drama "How's Your Husband?"
#2 Song Hye Kyo - $170K per K-Drama appearance (215,326,250 Korean Won)
Sitting in 2nd place is actress Song Hye Kyo. She previously ranked 6th on Forbes' Korean Powerful Celebrity list in 2018. Furthermore, the actress is also the Brand Ambassador of multiple luxury brands such as Chaumet, Fendi, and Sulwhasoo.
READ: IU, BTS, BLACKPINK, Bae Suzy & Other Stars Joins Forbes Korea's 'Most Powerful Celebrities' List
#1 Jun Ji Hyun - around $170K per K-Drama appearance (215,326,250 Korean Won)
Taking the top spot is actress Jun Ji Hyun. The actress has gone on to win two Grand Bell Awards and a Daesang for her K-Drama roles. In 2021 it was reported that the superstar earned 200 Million KRW per K-Drama episode.
© 2022 Korea Portal, All rights reserved. Do not reproduce without permission.
Tags:
kwave
,
kwave news
,
kwave updates
,
Kdrama
,
kdrama news
,
kdrama updates
,
highest paid kdrama
,
highest paid kdrama actress
,
highest paid kdrama actresses
,
most paid kdrama actress
,
most paid kdrama actresses
,
kdrama actress
,
kdrama actress news
,
kdrama actress updates
,
kdrama actress highest paid
,
kdrama actress most paid
,
kdrama actresses
,
kdrama actresses highest paid
,
kdrama actresses most paid
,
Shin Min Ah
,
Shin Min Ah news
,
Shin Min Ah updates
,
Park Bo Young
,
Park Bo Young news
,
Park Bo Young updates
,
Gong Hyo Jin
,
Gong Hyo Jin news
,
Gong Hyo Jin updates
,
Kim Tae Hee
,
Kim Tae Hee News
,
Kim Tae Hee Updates
,
Hai Ji Won
,
Hai Ji Won news
,
Hai Ji Won updates
,
Choi Ji Woo
,
Choi Ji Woo news
,
Choi Ji Woo updates
,
Go Hyun Jung
,
Go Hyun Jung news
,
Go Hyun Jung updates
,
Lee Young Ae
,
Lee Young Ae news
,
Lee Young Ae updates
,
Song Hye Kyo
,
Song Hye Kyo news
,
Song Hye Kyo updates
,
Jun Ji Hyun
,
Jun Ji Hyun news
,
Jun Ji Hyun updates