Netizens Worried As BTS Jungkook Posts On Personal Instagram Disappears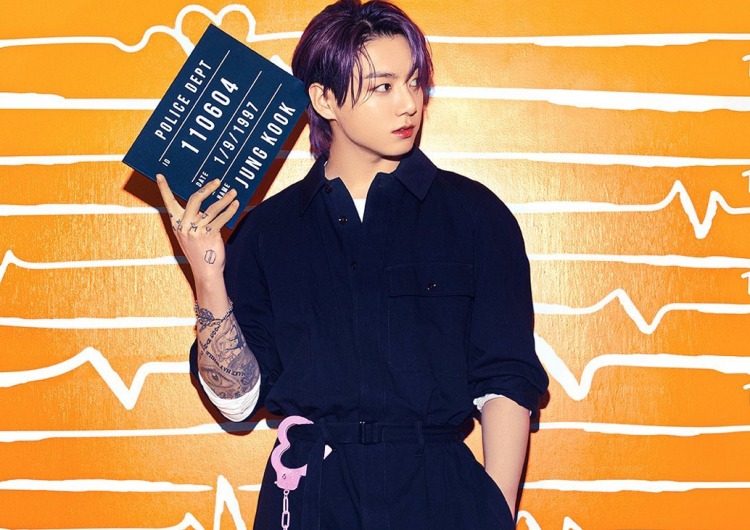 On the 31st of May, BTS Jungkook took down all of his posts on his personal Instagram. Worried, ARMYs took to social media to share their concern.
READ: ARMYs Celebrate As 'BTS Radio' Becomes The Biggest Apple Music Show Of 2022
Notably, one fan posted a video of them witnessing the BTS member delete or archive his posts. As of writing this article, no posts can be seen on Jungkook's personal Instagram page except his profile picture and his bio which wrote "BTS."
As I witnessed Jungkook delete the entire Instagram post, I panicked and tried to tell him to stop, but I couldn't
Hope you alright!! pic.twitter.com/yUngQsntt0 — Renee (@Renee95_JK) May 30, 2022
The members of BTS launched their personal Instagram accounts in December of 2021. Since then, Jungkook has been regularly posting updates on his Instagram. Among these updates are photos such as selfies and personal videos. The idol also posted an occasional Instagram story.
Thus, fans were shocked by the sudden disappearance of Jungkook's Instagram posts. ARMYs went on to make the keyword "Jungkook" trend on Twitter. This is because the fans are currently talking about the BTS member's activity (or lack of) on Instagram.
READ: New Couple Or Possible Cover-Up? BTS' V & BLACKPINK's Jennie Supposedly Spotted Together, YG Responds
Normally, K-Pop artists go on to delete their Instagram posts when a comeback is near. This could mean that Jungkook is anticipating BTS' comeback, which is dropping this June.
BTS is currently gearing up for their comeback with their album entitled "Proof." Though since only Jungkook has removed his posts on Instagram, fans speculate that the idol is hinting at a personal release such as his JJK1 mixtape.
Regardless of the reason, ARMYs are hoping that Jungkook is okay. Hopefully, the BTS member makes his return soon as fans already miss the idol.
READ: IU Joins PSY, BTS, & Lim Young Woong As The Top Singers Of May, See Full Rankings
Stay tuned for more news and updates regarding BTS and other K-Pop artists!
© 2023 Korea Portal, All rights reserved. Do not reproduce without permission.
Tags:
kwave
,
kwave news
,
kwave updates
,
Kpop
,
kpop news
,
Kpop updates
,
HYBE
,
HYBE artists
,
HYBE BTS
,
HYBE Labels
,
HYBE Labels artists
,
HYBE Labels BTS
,
BTS
,
bts news
,
BTS Updates
,
BTS Jungkook
,
BTS Jungkook news
,
BTS Jungkook updates
,
BTS Jungkook Instagram
,
Instagram BTS Jungkook
,
Jungkook
,
Jungkook news
,
Jungkook updates
,
Jungkook Instagram
,
Instagram Jungkook
,
instagram
,
Instagram news
,
Instagram updates