Real-life 'Eve's Scandal:' Seo Ye Ji Sued By Ad Company After Gaslighting Controversy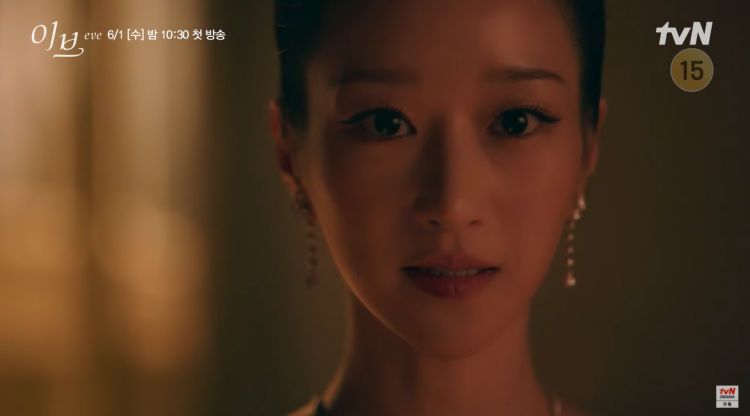 Actress Seo Ye Ji was sued for damages by an advertiser while she is preparing to return to the small screen after overcoming her gaslighting controversy.
On the 27th, Busan Ilbo reported that Seo Ye Ji is fighting a legal battle with Company A, where she was an advertising model last year. According to the media, Company A and Seo Ye Ji's agency, Gold Medalist, have not been able to reach an agreement on damages since last year and ultimately decided to seek a court decision.
Seo Ye Ji's side in the lawsuit is said to be maintaining its stand that the various allegations she received last year were not true, and that there was no reason to cancel the contract, and that the actress has no obligation to pay for damages .
READ: Upcoming Dynamic Duo: Choi Woo Shik To Join Son Suk Ku In Upcoming Thriller K-Drama 'Murder DIEary'
In this regard, the Gold Medalist, Seo Ye Ji's agency, told Maeil Business Star on the 27th, "There was a difference of opinion between the advertiser and the agency as to the reason for contract termination and the amount of compensation. We tried to settle the matter amicably with the advertiser, but the litigation is in progress due to the huge difference of opinion."
The representative from Gold Medalist agency then explained, "We ended the contract amicably after consulting with six other advertisers."
Various controversies surrounding Seo Ye Ji were raised in April last year. Seo Ye Ji was embroiled in suspicions of gaslighting, an act of strengthening control by cleverly manipulating the other person's psychology or circumstances, against her then-ex-boyfriend, actor Kim Jung Hyun.
READ: Red Velvet's Joy To Star Alongside Choo Young Woo In Upcoming Kakao TV K-Drama
Furthermore,Seo Ye Ji was also accused of school violence, forgery of academic background, and misconduct by staff.
Seo Ye Ji admitted that she and Kim Jung Hyun broke up after dating, but denied allegations of gaslighting, school violence, and forgery of academic background.
After about a year of self-reflection, Seo Ye-ji, who stopped her activities, will return to the small screen with the melodrama "Eve" premiere on tvN this June 1st.
READ: Netizens Unhappy as IU Steps Down From K-Drama 'Money Game', To Be Replaced By Chun Woo Hee
Ahead of her return to the small screen with "Eve," Seo Ye Ji expressed her sincerest apology to everything that has transpired the previous year.
In a statement through her agency, Seo Ye Ji said, "I want to express my sincere apologies for causing concern to many people with my shortcomings. Once again, I sincerely bow my head and apologise for causing a lot of disappointment. I will try to act more cautiously and show a more mature image in the future."
Meanwhile, check out the trailer of Seo Ye Ji's upcoming K-Drama "Eve" below.
© 2022 Korea Portal, All rights reserved. Do not reproduce without permission.