SM Entertainment's aespa Are Once Again Lip-Syncing & MYs Are Not Happy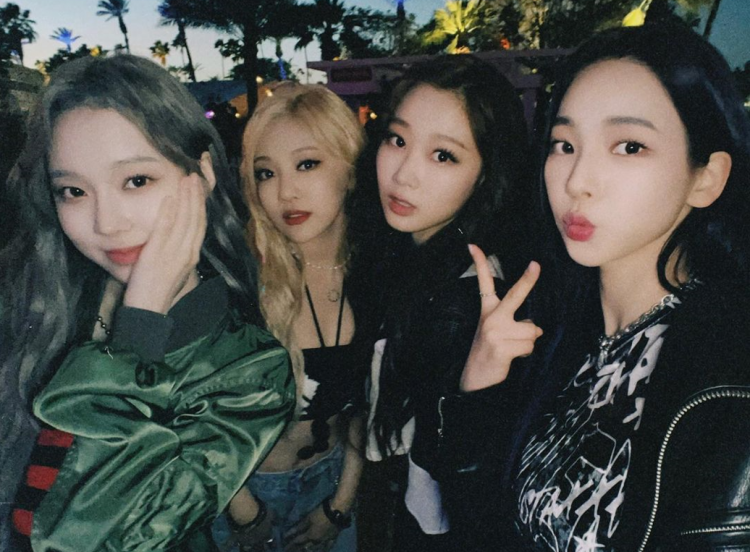 Netizens are confused as to why SM Entertainment seemingly bars aespa from using their live vocals.
READ: aespa Is 4: MYs Upset As Giselle Is Once Again Left Out From Recent Promotions
While lip-syncing is not uncommon in K-Pop, MYs feel like aespa doing it more than most idols. It can be understood that songs that have energetic choreographies need artists to lip-sync. Though why does it feel like the 4th generation K-Pop girl group is doing it more often.
K-Pop fans spend money to see their favorite idols perform live. Thus, it would be understandable why it would be upsetting for them when their favorite K-Pop idols are not using their live vocals.
Notably, aespa used their live vocals in their Coachella performance. Fans were happily stunned when they found out Karina, Giselle, Winter, and NingNing were not lip-syncing at the event. Furthermore, it seemed like the members of aespa were happy to flex their vocal talents.
READ: The Fairest Of Them All: The Popular Faces Of Legendary K-Pop Girl Groups
Due to their Coachella performance, MYs were hoping that aespa would lip-sync less. But fans were recently let down and upset when aespa's recent performance at Korea University had them lip-syncing once more.
NEXT LEVEL Coachella pt2 @aespa_official #aespa #aespaCoachella #88risingCoachella #KARINA #WINTER #GISELLE #NINGNING pic.twitter.com/Y2CJFuHFpK — Who.ops! (@Pinkmojito1122) April 24, 2022
Though fans understand that this is not aespa's fault. Evidently, MYs were expressing their frustration towards SM Entertainment rather than the girl group. They also noted their worry that if aespa continues to lip-sync, they might garner criticism.
[CLIP] 220526 Korea University Festival #aespa #WINTER #윈터 Cut

https://t.co/6vShF1wOYM pic.twitter.com/vEKax32iVi — WINTER GLOBAL (@Winter_Global) May 26, 2022
MYs are also mainly upset as not all SM Entertainment artists are tormented to lip-sync. Just recently, Red Velvet performed at the same festival but with live vocals. This, in turn, made fans even more upset.
READ: IVE's Wonyoung & aespa's Karina Join Their Unnies As 2022's Most Searched Female K-Pop Idols
Fans will keep demanding SM Entertainment to let aespa use their live vocals, although not all the time, but more frequently. The members of the girl group did train to perform after all.
© 2023 Korea Portal, All rights reserved. Do not reproduce without permission.