aespa Is 4: MYs Upset As Giselle Is Once Again Left Out From Recent Promotions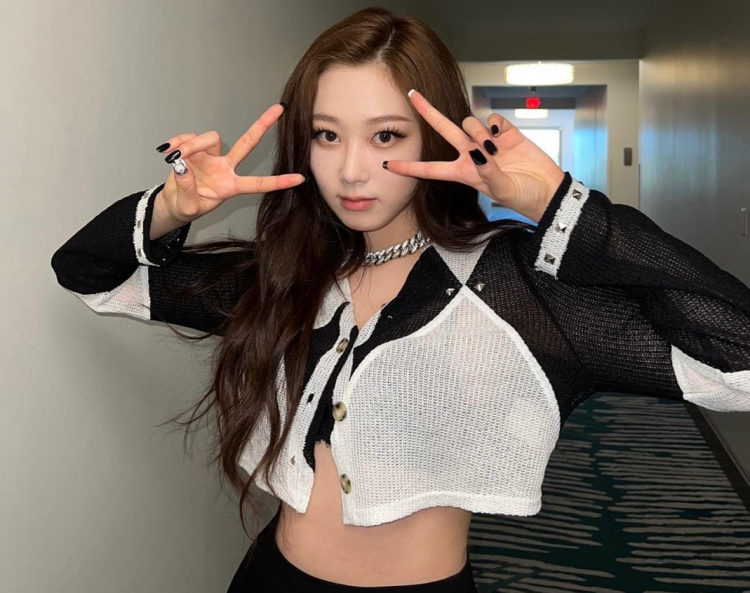 MYs have recently voiced their anger online. This is due to the fact that aespa's Giselle is once again mistreated not by one establishment, but by two.
READ: aespa's Karina & Giselle Reacts To A Fan's Proposal To NingNing
On the 3rd of May, CLUBCLIO Japan's Twitter page posted an advertisement of aespa advertising their "Kill Cover Fixer Cushion." But much to the disappointment of MYs, the brand failed to include Giselle's photo.
☛今すぐQoo10でチェックしてみてねhttps://t.co/xudKufsgE0#clio #クリオ #killcover #キルカバー — CLUBCLIO Japan (クリオ) (@ClubClioJapan) May 23, 2022
Sadly, only aespa's Winter, Karina, and Ningning photos were posted. Notably, MYs called out CLUBCLIO Japan. The fans asked the brand to take down the photos and repost them to have Giselle.
Additionally, CLUBCLIO Japan's advertisement is not the only recent example of aespa's Giselle not being included. On the 26th of May, aespa performed at the Korea University Festival.
READ: aespa Rocks Coachella: Karina, Giselle, Winter, & NingNing Goes Viral In Recent LA Appearance
But the Korea University's Instagram page did not include a solo photo of Giselle on their Stories. Winter, Karina, and Ningning got their own separate posts. MYs revealed their frustrations online.
?? Where's Giselle's? Y'all are so wrong for this....#FairToGISELLE#GISELLE#FairTreatmentToGISELLE#지젤 #에스파 pic.twitter.com/sUayU0p5yZ — chie (@ready2blowg) May 27, 2022
MYs were able to make the phrase "AESPA IS FOUR" trend alongside other related hashtags. Fans especially explained that it is not difficult to include all four members. They demanded Giselle be treated better as she has already been discriminated ghe in the past.
After seeing the reactions of fans, Korea University went on to apologize for the mistake and post a photo of Giselle. They captioned the post, "Sorry for the mistake!! We love all the members of @aespa_official!!"
READ: aespa's Giselle Officially Apologizes For Accidentally Lip-Syncing A Racial Slur!
Sadly though as of writing this article, CLUBCLIO has not yet re-uploaded the photos nor apologized for the incident.
Stay tuned for more news and updates regarding aespa and other K-Pop artists!
© 2023 Korea Portal, All rights reserved. Do not reproduce without permission.
Tags:
Korea University
,
Korea University news
,
Korea University updates
,
Korea University Giselle
,
Giselle Korea University
,
aespa Korea University
,
Korea University aespa
,
CLUBCLIO
,
CLUBCLIO news
,
CLUBCLIO updates
,
Giselle CLUBCLIO
,
CLUBCLIO Giselle
,
aespa CLUBCLIO
,
CLUBCLIO aespa
,
CLUBCLIO Japan
,
CLUBCLIO Japan news
,
CLUBCLIO Japan updates
,
CLUBCLIO Japan aespa
,
aespa CLUBCLIO Japan
,
Giselle CLUBCLIO Japan
,
CLUBCLIO Japan Giselle
,
kwave
,
kwave news
,
kwave updates
,
Kpop
,
kpop news
,
Kpop updates
,
SM
,
SM artists
,
SM news
,
SM updates
,
SM Entertainment
,
SM Entertainment artists
,
SM Entertainment news
,
SM Entertainment updates
,
SM Entertainment aespa
,
SM Entertainment aespa Giselle
,
SM Entertainment Giselle
,
aespa
,
aespa news
,
aespa updates
,
aespa Giselle
,
aespa Giselle news
,
aespa Giselle updates
,
Giselle
,
Giselle news
,
Giselle updates