aespa's Karina & Giselle Reacts To A Fan's Proposal To NingNing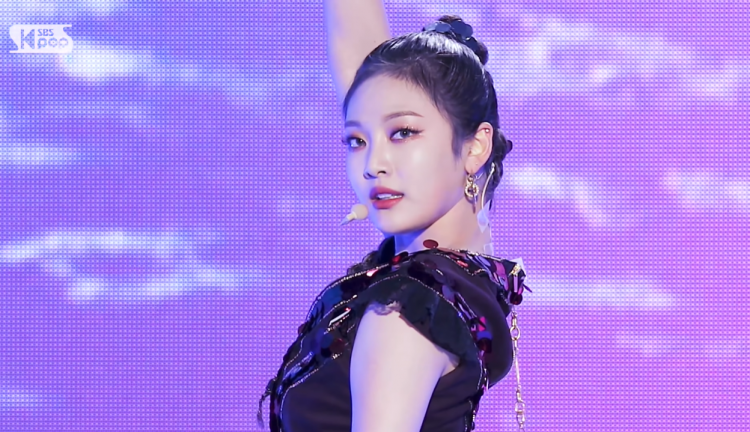 Did NingNing say yes to a fan's marriage proposal? Find out here.
READ: aespa Rocks Coachella: Karina, Giselle, Winter, & NingNing Goes Viral In Recent LA Appearance
SM Entertainment's aespa is preparing for one of the biggest performances of their careers so far; their highly-anticipated performance for this year's Coachella. Karina, Giselle, Winter, and NingNing will be one of a few K-pop artists performing at the music festival.
Though prior to aespa's Coachella performance, the members of the K-pop girl group hosted a live broadcast, having fun with fans. In the broadcast, aespa answered questions, talked about a variety of topics, and also reacted to the comments of fans.
One specific comment that got the attention of aespa and other K-pop fans was a viewer's comment that read: "Ningning, marry me!" Reading this, aespa's dear Karina jokingly got upset and immediately responded, "No, hey!" Karina then did an adorable swiping motion with her hand.
READ: MYs Hyped As aespa Reveals Details On Unreleased Song For Coachella 2022 +New Album News
Joining Karina was aespa's Giselle and together, the two K-pop idols told the fan, "Not yet." It should be known that NingNing is aespa's maknae (the youngest member of the K-pop girl group). Hence why the other members are so defensive.
Hilariously, aespa's Ningning, also responded as she said that she was still a baby. Unable to hold her reaction, Karina then laughed at her maknae's comment and agreed that NingNing is still, in fact, a baby.
It seems like netizens and K-pop fans may have to wait a little longer before proposing to aespa's NingNing as the K-pop idol is still too young.
"Ningning marry me"

Karina in a heartbeat "No, hey"
Ningning, "I'm a babie" pic.twitter.com/YGIPbklRb9 — 퍙 (@aespossible) April 23, 2022
READ: 'Next Level' K-Pop Queens: aespa Confirmed To Make Its Historic Performance At Coachella Festival!
Stay tuned for more news and updates regarding aespa and other K-pop artists!
© 2023 Korea Portal, All rights reserved. Do not reproduce without permission.
Tags:
kwave
,
kwave news
,
kwave updates
,
Kpop
,
kpop news
,
Kpop updates
,
SM
,
SM artists
,
SM Entertainment
,
SM Entertainment artists
,
SM Entertainment news
,
SM Entertainment updates
,
SM Entertainment aespa
,
SM Entertainment aespa NingNing
,
SM Entertainment NingNing
,
aespa
,
aespa news
,
aespa updates
,
aespa NingNing
,
aespa NingNing news
,
aespa NingNing updates
,
Ningning
,
NingNing news
,
NingNing updates