After Being Booked For Drunk Driving, Kim Sae Ron Apologizes & Steps Down From Upcoming SBS Drama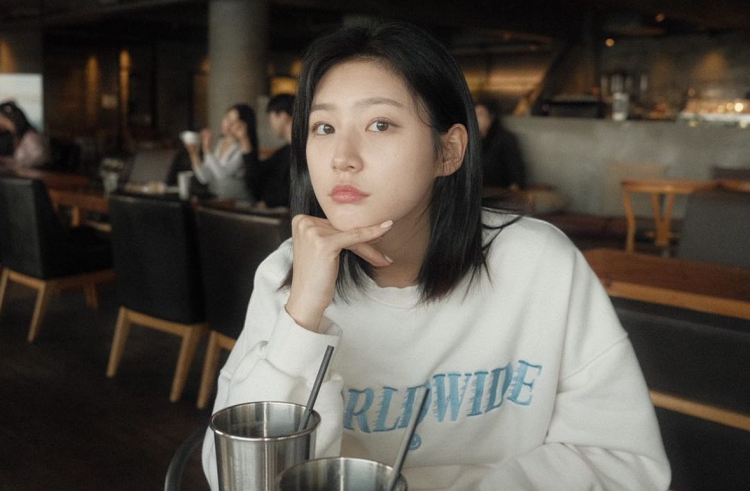 Could Kim Sae Ron's career be at stake due to her recent accident?
READ: Under The Influence & Fleeing The Crime Scene, Actress Kim Sae Ron Under Investigation By Police
On the 18th of May, actress Kim Sae Ron was booked by police for drunk driving. Her agency, Gold Medalist, revealed that she took a blood test, and the results will be available in two weeks.
Notably, Gold Medalist went on to fully announce:
"Hello. This is Gold Medalist Entertainment.
First, we apologize for the delay in the official statement as it took time to confirm the facts.
We sincerely apologize for causing concern with the accident that occurred through our agency's actress Kim Sae Ron's drunk driving.
Kim Sae Ron is deeply reflecting on her wrongdoing. Furthermore, Kim Sae Ron sincerely conveys her apology to the many people who were harmed and inconvenienced by this as well as all the people who are working hard to repair the damaged public structures. She has promised to do her best to restore the damage.
Kim Sae Ron was sent home after a blood test yesterday (May 18), and she will dutifully cooperate in the police investigation.
The agency also feels deeply responsible that an incident such as this has occurred. We apologize once more to everyone who experienced discomfort from this situation. We will do our best going forward to actively resolve this while communicating.
In order for these situations to not occur, the agency will work harder to be more cautious in managing our artists. We once again apologize for causing concern."
Furthermore, beyond apologizing, Kim Sae Ron also stepped down from her upcoming SBS K-Drama "Trolley." "Kim Sae Ron's agency expressed her intent to step down along with the apology, so we accepted the request," an insider from Studio S stated.
An insider from Kim Sae Ron's upcoming Netflix K-Drama entitled "Bloodhounds" also revealed that they will adjust the filming schedule for the series. They also shared that they will make an announcement after discussions.
If things point towards a reshoot regarding the scenes of Kim Sae Ron, there are rumors that the production company could sue the actress to help offset expenditures.
Fans are hoping that everything goes well for actress Kim Sae Ron.
READ: Royalties Of The Small-Screen: The Most Buzz-Worthy K-Dramas & Drama Stars For The Second Week Of May
© 2022 Korea Portal, All rights reserved. Do not reproduce without permission.
Tags:
kwave
,
kwave news
,
kwave updates
,
Kdrama
,
kdrama news
,
kdrama updates
,
gold medalist
,
Gold Medalist artists
,
Gold Medalist news
,
gold medalist
,
Gold Medalist updates
,
Gold Medalist actress
,
Gold Medalist Kim Sae Ron
,
Kim Sae Ron
,
Kim Sae Ron news
,
Kim Sae Ron updates
,
Kim Sae Ron DUI
,
Kim Sae Ron drunk driving
,
Kim Sae Ron driving under the influence
,
Kim Sae Ron issue
,
Kim Sae Ron Trolley
,
Trolley
,
Trolley news
,
Trolley updates
,
Kim Sae Ron Hunting Dogs
,
Hunting Dogs
,
Hunting Dogs news
,
Hunting Dogs updates
,
Bloodhounds
,
Kim Sae Ron Bloodhounds