Eating 'Just Right': How To Eat Like The Members Of GOT7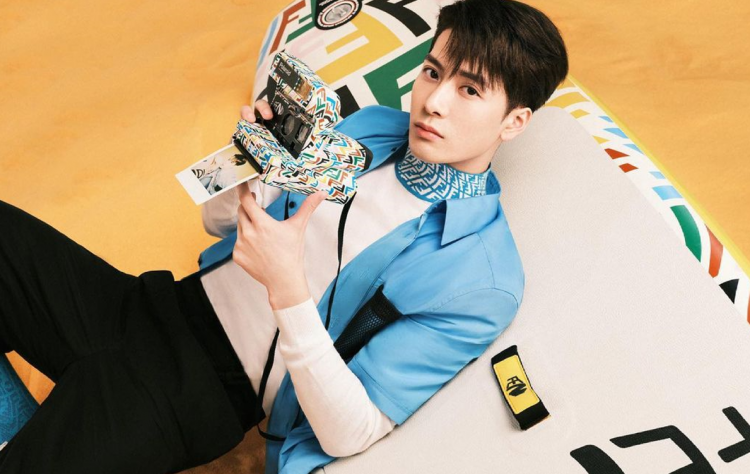 The members of GOT7 have captured the hearts of Ahgases (their fandom) with both their music and personalities. The boy group is just that gifted when it comes to music. But it seems like the GOT7 members eat more than just CDs as they have a huge appetite for food.
READ: New Album & New Face, GOT7 Releases Cryptic Teaser Revealing The Group's New Look
Previously, we revealed how BLINKs could eat like the members of BLACKPINK. In this article, we'll talk about Jay B, Mark, Jackson, Jinyoung, Youngjae, BamBam, and Yugyeom's favorite food so Ahgases could eat like GOT7. Find out GOT7's preferred food here!
Jay B
Favorite Food: Sundubu Jjigae
The GOT7 leader really enjoys Sundubu jjigae or soft tofu stew. The Korean dish is made with soft tofu, vegetables, mushrooms, onion, seafood, meat, and chili paste or chili powder.
READ: A Couple Of Hungry & 'Lovesick Girls': A BLINK's Guide To BLACKPINK's Favorite & Least Favorite Foods
Mark
Favorite Food: Meat
GOT7's resident Los Angeles kid loves all and every type of meat, particularly burgers. Hailing from the states, Mark Tuan understandably loves hamburgers as it seems like a staple in the West.
Jackson
Favorite Food: Chocolate, Chicken, Hamburger, and Dim sum
GOT7's main rapper seems to enjoy bite-sized food. It isn't surprising that Jackson Wang enjoys finger food due to not only its flavor but also due to its practicality. The artist is always busy releasing a new song every other week after all.
READ: Official EP Title, Release Date, & More, Everything You Need To Know About GOT7's Comeback
Jinyoung
Favorite Food: Pizza and Hamburger
The K-Pop star turned actor follows in Mark and Jackson's footsteps as his favorite food seems to be quite Western. This is relatable as Ahgases would agree that Jinyoung's favorites are commonly loved among the fandom.
Youngjae
Favorite Food: Everything (except Cucumber)
GOT7's main vocalist absolutely enjoys food in general. Perhaps this is why Youngjae has the voice of an angel whenever he belches out beautiful melodies. Notably, cucumber is a big no-no for the GOT7 member though.
BamBam
Favorite Food: Cheeseburger and Tom Yum Kung (prawn soup)
BamBam, alongside Jackson, Mark, and Jinyoung is the 4th and last member of GOT7 to love burgers. The Thai idol also gives a nod to his culture as Tom Yum Kung is a popular and tasty dish from Thailand.
Yugyeom
Favorite Food: Bulgogi, Kimbap, and Samgyeopsal
The youngest member of the group favors Korean food among all others. Yugyeom would devour Bulgogi, Kimbap, and Samgyeopsal in a heartbeat if the GOT7 maknae is that hungry.
© 2023 Korea Portal, All rights reserved. Do not reproduce without permission.
Tags:
kwave
,
kwave news
,
kwave updates
,
Kpop
,
kpop news
,
Kpop updates
,
GOT7
,
GOT7 News
,
GOT7 UPdates
,
GOT7 members
,
GOT7 favorite food
,
GOT7 fave food
,
GOT7 food
,
got7 jay b
,
Jay B
,
got7 mark
,
GOT7 Mark Tuan
,
mark
,
Mark Tuan
,
got7 jackson
,
GOT7 Jackson Wang
,
Jackson
,
Jackson Wang
,
GOT7 Jinyoung
,
Jinyoung
,
got7 youngjae
,
youngjae
,
got7 bambam
,
bambam
,
GOT7 Yugyeom
,
yugyeom