More Hate Towards K-Pop Stars, Paparazzi Supposedly Disrespects AleXa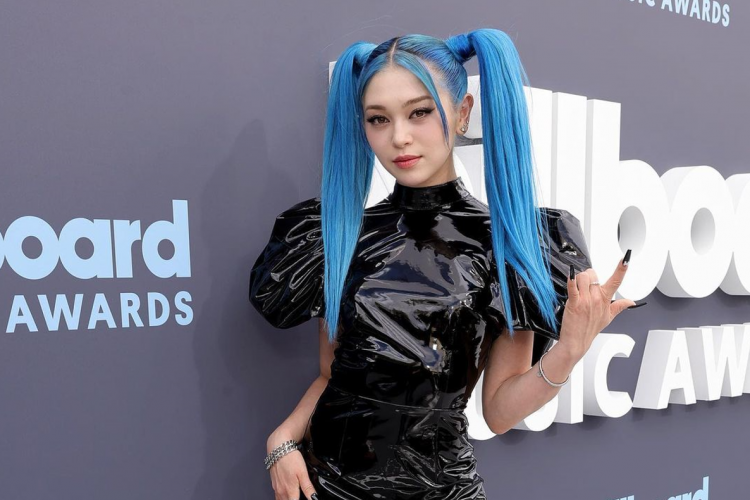 Recently, AleXa became the first-ever winner of NBC's "American Song Contest."
READ: AleXa Advances To The Semi-Finals Of NBC's 'American Song Contest', Beats Michael Bolton To Win First Place
Since then, the K-Pop idol has since been featured on "The Kelly Clarkson Show" and even presented at the 2022 Billboard Music Awards (aka the 2022 BBMAs). But instead of garnering love at the 2022 Billboard Music Awards, the paparazzi went on to supposedly disrespect her.
In a behind-the-scenes clip of the 2022 Billboard Music Awards pre-show carpet, celebrities' had their photos taken. Notably, paparazzi can be heard in the clip from WMTV complaining about an unknown female.
A member of the Paparazzi commented, "She is something else. I don't like her conduct with us. All she is is this! I mean when it's his thing, and she's gotta support him, she was there, but she won't do any of the photos. Who does she think she is?"
Following this, TikTok user @lottielovegoodx (who seems to be an AleXa fan account) posted the clip on TikTok. Currently, the video sits on 22.5K views as of writing this article.
Due to the recent viral video, K-Pop fans are upset at the comment allegedly thrown toward AleXa. The person saying the comments were called disrespectful and unprofessional. Netizens are also not happy as paparazzi are paid to take photos of celebrities such as AleXa.
Furthermore, AleXa is being praised for being professional. Though it is not confirmed that the comments were thrown toward AleXa, the camera was pointing toward the K-Pop idol. Fans are hoping that K-Pop artists will be treated better by the paparazzi.
This was not the first time a K-Pop star was disrespected by a member of the paparazzi. Previously, NCT's Johnny was also at the receiving end of a negative comment from the paparazzi.
READ: K-Pop Fans Angered As NCT's Johnny Faces Racism At The 2022 Met Gala
© 2022 Korea Portal, All rights reserved. Do not reproduce without permission.
Tags:
kwave
,
kwave news
,
kwave updates
,
Kpop
,
kpop news
,
Kpop updates
,
ZB Label
,
ZB Label news
,
ZB Label updates
,
ZB Label artists
,
ZB Label AleXa
,
ICM Partners
,
ICM Partners news
,
ICM Partners updates
,
ICM Partners artists
,
ICM Partners AleXa
,
Alexa
,
AleXa news
,
AleXa updates
,
2022 Billboard Music Awards AleXa
,
2022 Billboard Music Awards
,
2022 Billboard Music Awards news
,
2022 Billboard Music Awards updates
,
AleXa 2022 Billboard Music Awards
,
2022 BBMAs
,
2022 BBMAs news
,
2022 BBMAs updates
,
AleXa 2022 BBMAs
,
2022 BBMAs AleXa