Comeback, Concerts, Or Shows? TWICE Make ONCEs Go Crazy With Recent Cryptic Tweet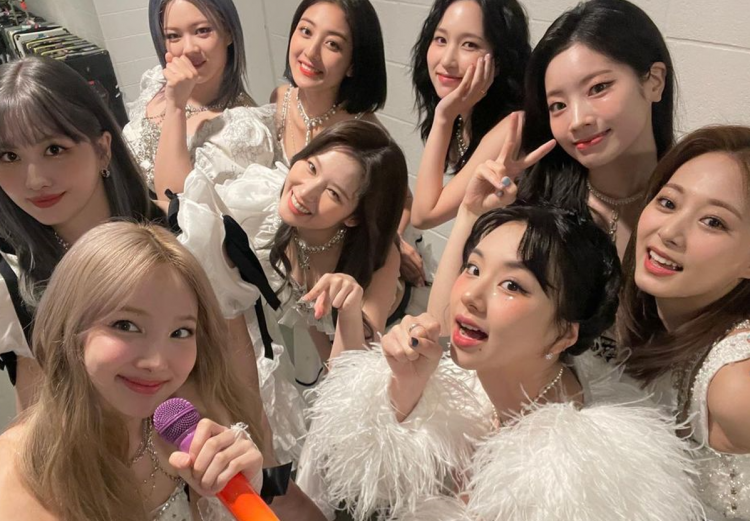 Fans of JYP Entertainment's TWICE recently went wild due to a cryptic tweet from the K-Pop girl group.
READ: 'MORE & MORE' Interactions: TWICE Members Now Have Personal Instagram Accounts
Notably, the members of TWICE just performed two amazing shows at the Banc of California Stadium in Los Angeles. The girl group did this on the 14th and 15th of May and ONCEs (TWICE's fandom) were left speechless with the K-Pop artist's performance.
Historically, TWICE has now officially become the first K-Pop girl group to perform at a US stadium. Due to this, the members are garnering attention from fans from all over the globe for their recent milestones and immense success.
The fandom of the girl group is still setting social media ablaze with praises for TWICE's historic concerts. But ONCEs recently settled down to try and solve a mystery regarding a cryptic tweet from TWICE's official Twitter account.
READ: Third Generation Domination: TWICE, BLACKPINK, & Red Velvet Are The Reigning Queens Of Twitter, See Full Rankings
On the 16th of May, the day after the K-Pop girl group's successful stadium shows, TWICE's official Twitter account tweeted two dates. The dates are the 14th of June and the 26th of August.
2022.06.24
2022.08.26 — TWICE (@JYPETWICE) May 16, 2022
The recent tweets had no explanation regarding what the dates meant. Due to this, ONCE has been busy collecting clues to solve the dates' meaning. The fandom of TWICE has been doing this since the tweets were released.
Some ONCEs believe the dates are regarding Nayeon's solo debut. Others have speculated that the dates are about TWICE's second English single, more tour dates, or an upcoming album.
READ: NMIXX Honors Their Unnies As The JYP Rookies Covers TWICE's Hit 'What Is Love?'
As of writing this article, no one has yet solved what the tweets mean. But regardless of what TWICE has in store for fans, ONCEs simply can not wait.
© 2023 Korea Portal, All rights reserved. Do not reproduce without permission.