Spotify's Radio-Evocative Stations App Is Shutting Down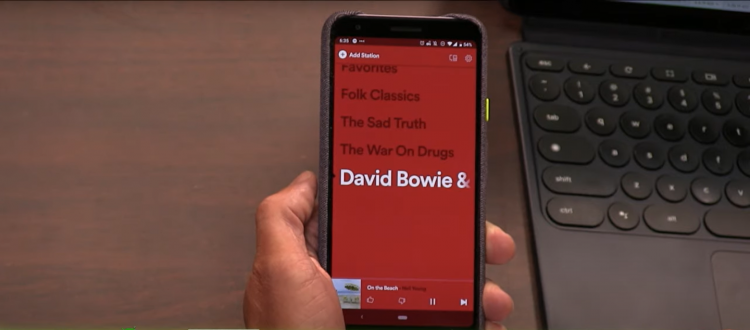 Spotify's Stations, a "lightweight" app available for free and paid subscribers, has been running since 2018 alongside other experimental services offered by the audio streaming provider.
It initially debuted overseas via Android, then in 2019, Spotify launched an iOS version of the app open to US users. Now that testing for the app is over, Spotify has started notifying users that the app will shut down on May 16th, according to reports from 9to5Google.
READ: Apple Discontinues The iPod Touch After 20 Years With The Existential Music Experience
Stations' distinct feature was that it started playing tracks as soon as you opened the app, much like what you would when turning on a transistor radio. Users can simply swap across their preferred stations/playlists and returning to a station would start right where it left off. There was no option to play specific tracks or artists.
The available stations did, however, include a selection of presets and you could create your own by picking your favorite artists from a list. Over time, the app would attempt to personalize your experience while in use. If you use Stations, you can still visit the site to move your favorite curated lists over to the main Spotify app.
READ: Spotify Car Thing Gets New Playlist Queuing And Call Handling Features!
The decision to shut down the app can be better explained through a statement given to TechCrunch. Spotify conveyed about its various projects: "Some of those tests end up paving the way for our broader user experience and others serve only as an important learning. Our Spotify Stations Beta was one of those tests. We will be sunsetting the current feature, but users will be able to easily transfer their favorite stations and enjoy a similar radio experience directly within the Spotify app."
For fans of Stations' functionality, you may have also noticed that the Spotify Radio experience within the main app has been enhanced. It can now include personalized radio stations as well as a news and music playlist for drivers. TechCrunch additionally noted that Spotify announced a rebranding for its live audio platform from Greenroom to Spotify Live last month and will include its features in the main app while also leaving a standalone app available.
© 2023 Korea Portal, All rights reserved. Do not reproduce without permission.