Apple Discontinues The iPod Touch After 20 Years With The Existential Music Experience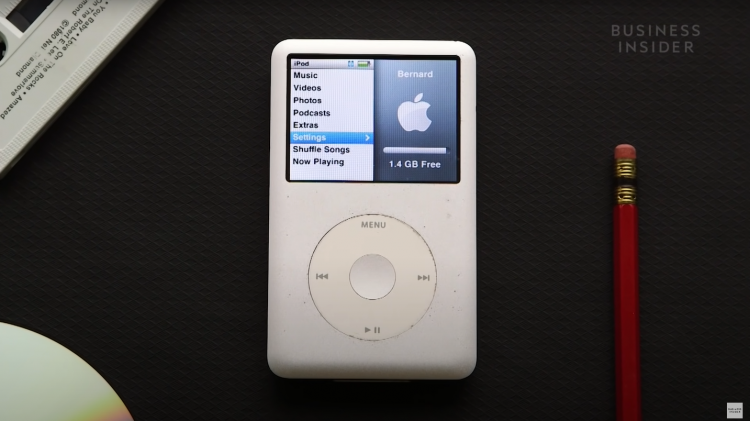 Apple announced that it's discontinuing the iPod Touch, marking the end of an era for its lineup of portable music players. The iPod has been around for 20 years since its first model was released back in 2001. The company says that it will sell the current Touch "while supplies last." according to news reports.
"Music has always been part of our core at Apple and, bringing it to hundreds of millions of users in the way iPod did, impacted more than just the music industry - it also redefined how music is discovered, listened to, and shared," said Greg Joswiak, Apple's senior vice president of Worldwide Marketing.
READ: Apple, Google, And Microsoft May Soon Implement Passwordless Sign-In Across Their Platforms
He added that "the spirit of iPod lives on" as the experience is integrated into all of its devices that play music, such as the iPhone, iPad, Mac, and HomePod Mini.
When the portable device was first revealed, the original FireWire-equipped model acted as just a music player, and Apple created models that were exclusively for audio-listening up until 2017 when it had discontinued the iPod Nano and Shuffle.
Some iPod enthusiasts embraced the iPod Touch as the new classic music player, particularly appealing to users who wanted an iPhone-like experience without having the need for a phone. The discontinued seventh-gen iPod Touch Apple was introduced in 2019 via a press release and it had the same A10 processor as the iPhone 7.
Tony Fadell, one of the developers of the original iPod, shared in an interview with The Verge that the iPod team knew the iPhone could end up overtaking music players. "It became very clear to us that there was a real threat from mobile phones, feature phones. They were starting to add music, MP3 playing, to the cell phones that they were shipping at the time," he mentioned.
READ: Parts, Tools, and Guides: Apple Launched Its DIY Phone Repair Service
Regardless, the company didn't view that as a problem according to Fadell. "At Apple, every single thing that was tried - at least under Steve - needed to ship because it was existential. You couldn't not make the iPhone successful because you were cannibalizing the iPod business."
While it's sad to see an iconic device disappear from stores, iPod modification projects may still arise from enthusiasts as well as web experiences designed to stimulate nostalgia for the age of dedicated music players. Not to mention potential cameos in films like Baby Driver that relive or intend to allude tribute to the indelible gadgets of those earlier decades.
© 2022 Korea Portal, All rights reserved. Do not reproduce without permission.