Hungry 'Boys With Luv': How To Eat Like The Members Of BTS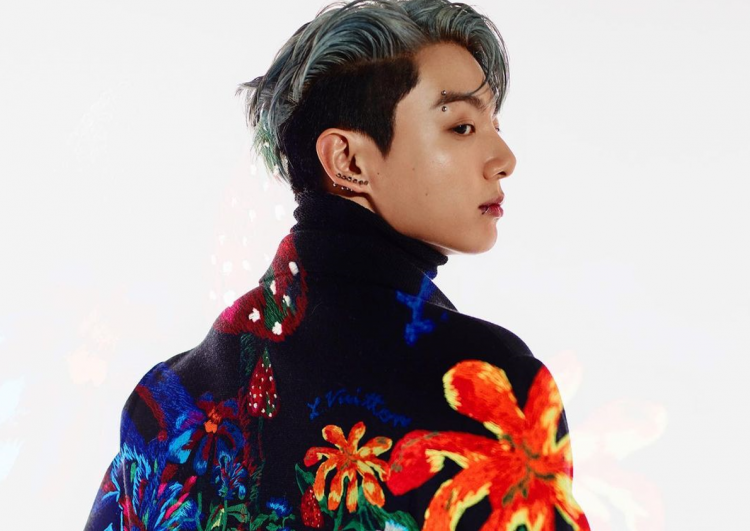 The K-Pop group from HYBE is arguably the best music group in the world. But it seems like the members of BTS do not only have great taste in music but in food as well. Previously, we shared how Ahgases and BLINKs could eat like GOT7 and BLACKPINK, respectively.
READ: SEVENTEEN Joins BTS, BIGBANG, & NCT As May's Top Boy Groups, See Full Rankings
In this article, we'll talk about RM, Jin, Suga, J-Hope, Jimin, V, and Jungkook's favorite food so ARMYs could eat like their favorite K-Pop idols. Find out BTS' favorite and least favorite foods here!
RM
Favorite Food: Samgyeopsal and Kalguksu (Korean knife noodles)
Least Favorite Food: Seafood
BTS' leader and main rapper thoroughly love grilled pork belly and Korean knife noodles. Though it seems like he prefers his noodles with seafood as RM does not favor anything from the sea.
READ: A Couple Of Hungry & 'Lovesick Girls': A BLINK's Guide To BLACKPINK's Favorite & Least Favorite Foods
Jin
Favorite Food: Lobster, Meat, and Naengmyeon (Korean cold noodles)
Least Favorite Food: Oysters
Jin's favored food shows that the BTS visual has a taste for the high life. Perhaps avoiding oysters and favoring lobster, meat, and cold noodles is the secret to improving one's beauty.
Suga
Favorite Food: Every meat
Least Favorite Food: Nothing
Agust D is not picky at all as he is open to eating any and every type of food. But if asked what he prefers, BTS' Suga really enjoys his meat. From pork to beef to everything in between, the lead rapper is a big fan of meat.
READ: Eating 'Just Right': How To Eat Like The Members Of GOT7
J-Hope
Favorite Food: Korean dishes and Kimchi
Least Favorite Food: Ginger
J-Hope has energy for days to flex his dance moves. This is probably because of his preferred diet of Korean food alongside Kimchi. However, the BTS main dancer seems to prefer avoiding any dishes with ginger.
Jimin
Favorite Food: Pork, Duck, Chicken, Fruits, and Kimchi stew
Least Favorite Food: Seafood
The other main dancer of BTS, Jimin, also loves Kimchi as one of his favorite dishes is Kimchi stew. Similar to the leader of BTS though, he is not a fan of seafood.
V
Favorite Food: Japchae and Every meat
Least Favorite Food: Squash, Soybeans, and Red beans
BTS has visuals for days and this is proven by their other visual V. Similar to Jin, V also loves meat. This probably proves that the secret to having good looks is meat and a little bit of japchae on the side.
Jungkook
Favorite Food: Pork soup rice, Sashimi, Eel, and Carbs (pizza, bread, etc.)
Least Favorite Food: Nothing
The younger member of BTS has a large appetite as he loves Pork soup rice, sashimi, eel, and any food with carbs. Similar to Suga, Jungkook is also open to any type of dish.
© 2023 Korea Portal, All rights reserved. Do not reproduce without permission.
Tags:
kwave
,
kwave news
,
kwave updates
,
Kpop
,
kpop news
,
Kpop updates
,
kfood
,
kfood news
,
kfood updates
,
HYBE
,
HYBE artists
,
HYBE BTS
,
HYBE Labels
,
HYBE Labels artists
,
HYBE Labels BTS
,
BTS
,
bts news
,
BTS Updates
,
BTS favorite food
,
BTS favorite foods
,
BTS fave food
,
BTS fave foods
,
BTS least favorite food
,
BTS least favorite foods
,
BTS least fave food
,
BTS least fave foods
,
BTS Members
,
ARMY
,
ARMYs
,
RM
,
BTS RM
,
Jin
,
BTS Jin
,
BTS SUGA
,
Suga
,
bts j hope
,
J-Hope
,
Jimin
,
BTS Jimin
,
bts v
,
V
,
BTS Jungkook
,
Jungkook