Spoiler King Plans On Taking Revenge As GOT7's BamBam Tells Ahgases What To Expect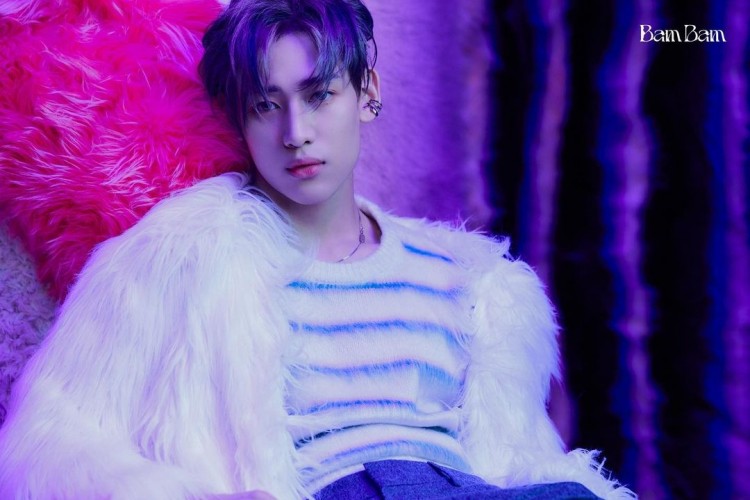 On BamBam's birthday, the other members of GOT7 "got back" at the "Spoiler King" by giving him a special treat. But it seems like the Thai idol has not yet learned his lesson. Recently, BamBam revealed that he will up his antics regarding spoilers in the future.
READ: The Spoiler King's Celebration: GOT7 Members Give Birthday Boy BamBam What He 'Deserves'
Notably, BamBam recently celebrated his birthday on the 2nd of May. Previously, he commemorated it with his mom in Thailand as the two share birthdays. In line with this, GOT7 has been reported to have a complete comeback this May.
To further confirm this, GOT7's BamBam tweeted "7," which he pinned on his Twitter page.
The other members of GOT7 seemingly have had enough with their resident "spoiler king." Evidently, they exacted their revenge on BamBam's birthday as GOT7's Jackson posted an Instagram story showing BamBam smeared with whipped cream.
READ: GOT7's Jackson Reveals True Feelings Towards Fellow K-Pop Artists BTS And BLACKPINK
GOT7's Jackson captioned his story: "Happy birthday, Snake." Ahgases, GOT7's fandom, know that BamBam's representative animal is the snake. Thus, fans had a good time laughing at the "spoiler king" and his "special gift" from the other GOT7 members.
pic.twitter.com/28jsSIFg2O — Jackson Wang (@JacksonWang852) May 1, 2022
Furthermore, Jackson kept teasing the "spoiler king" as he replied to BamBam's "7" tweet with a birthday cake emoji and the video of the Thai idol getting "creamed." This was understood as fun banter as the next day, BamBam showed his gratitude to everyone who wished him a happy birthday.
But GOT7's "spoiler king" posted different messages on Twitter and Instagram. Though his Twitter followers got images of BamBam's birthday celebrations' aftermath, his Instagram followers received a photo of his namesake, "The Flinstones" character BamBam alongside a mischievous caption.
In the caption, GOT7's BamBam promised Ahgases that he will be a "good boy" by "spoiling everything."
It seems like BamBam will always be GOT7's "spoiler king" and fans are okay with this.
© 2023 Korea Portal, All rights reserved. Do not reproduce without permission.
Tags:
kwave
,
kwave news
,
kwave updates
,
Kpop
,
kpop news
,
Kpop updates
,
ABYSS COMPANY
,
ABYSS COMPANY artists
,
ABYSS COMPANY news
,
ABYSS COMPANY updates
,
ABYSS COMPANY BamBam
,
GOT7
,
GOT7 News
,
GOT7 UPdates
,
GOT7 spoiler king
,
got7 bambam
,
GOT7 BamBam news
,
GOT7 BamBam updates
,
GOT7 BamBam spoiler king
,
GOT7 BamBam spoiler
,
bambam
,
bambam news
,
bambam updates
,
BamBam spoiler king
,
BamBam spoiler