AMD Teases New Dragon Range CPU Designed For Extreme Gaming Laptops In 2023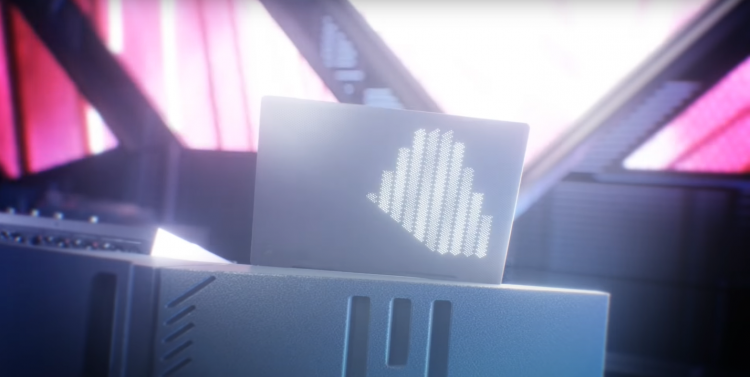 AMD revealed it's building a new CPU aimed at the "pinnacle of gaming performance" with the "highest core, thread and cache ever".
Nicknamed "Dragon Range," the new CPU line will have a 55W TDP or enough power to "largely exist in the space where gaming laptops are plugged in the majority of the time," conveys AMD director of technical marketing Robert Hallock.
READ: Asus Announces Two OLED Zenbooks And A New Prominent Logo
According to AMD, Dragon Range will take up the "HS" suffix for CPUs but alluded that the higher TDP isn't a sign that they'll be ditching power efficiency for performance. They're estimated to be "notably more power-efficient than other laptops in that competing timeframe," says Hallock.
The CPU is aimed at laptops that are at least 20mm (0.78-inches) thick. Its concurrently announced "Phoenix" line 35-45W is aimed at machines thinner than that same mark. Both models are part of the same AMD Ryzen 7000 series, based on the exact Zen 4 architecture. Sadly, it appears that both won't arrive until 2023 as Zen 4 will start off with its desktop exclusive "Raphael" later this year, according to an AMD chart.
It's unclear to what extent the new CPUs might bring to the gaming table given that graphics chips are generally where most of the gaming quality comes from these days.
Still, CPUs are what enable computers to efficiently interact with all of their installed applications and programs. CPU speed is particularly vital when users try to feed a high refresh rate monitor (possibly going up to 500Hz soon) with lower-resolution frames.
READ: Microsoft's Edge Browser Will Offer A Free Built-In VPN
Hallock adds that the new chips are an opportunity the company thought it could pursue alongside thin-and-light gaming. "The performance per watt story you've been hearing from us will continue into the future as well," he says.
In 2020, AMD won the gaming laptop for the first time ever with the Asus Zephyrus G14. Razer Blade 14, which used an AMD Ryzen 5900HX processor, was nominated and won as Best Gaming Laptop 2021 in the PC Gamer Hardware Awards.
© 2023 Korea Portal, All rights reserved. Do not reproduce without permission.