'Boy With Luv' Indeed, BTS' RM Shares Hopes Regarding Quality Time, Coffee Shop & ARMYs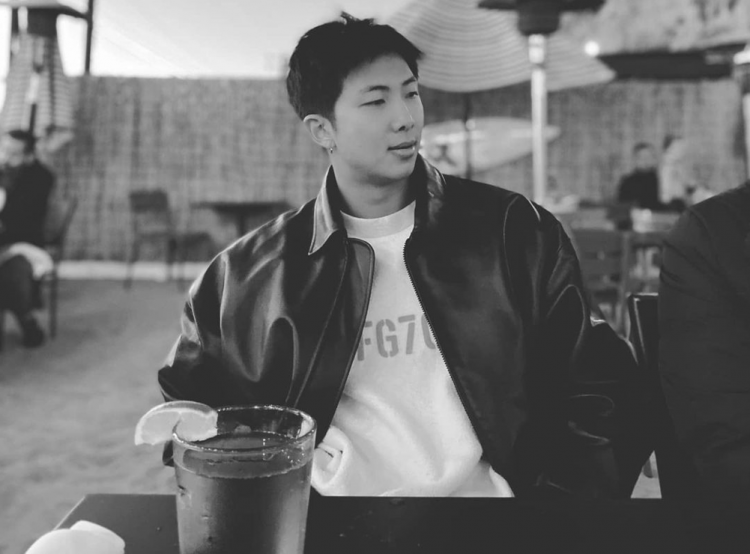 Similar to their hit song "Boy With Luv," BTS' RM recently proved that has a massive amount of affection for ARMYs, the fandom of BTS.
READ: IU, BTS, BLACKPINK, Bae Suzy & Other Stars Joins Forbes Korea's 'Most Powerful Celebrities' List
Just recently BTS' RM reveals his ideal "date" with the loyal fans of BTS, the ARMYs. BTS' leader went on to admit that he would find it nice if he could rent out an entire coffee shop and just talk with fans.
For BTS' RM, it would be e a dream come true if he and ARMYs could sit down together, make small-talk, and even sing in a cozy cafe. Notably, RM spends a lot of his free time going to different cafes.
Thus, it is not surprising that the BTS leader would actually want to get to know ARMYs while in a cafe setting.
Adding to this, RM talked about his thoughts on what a perfect weekend would be. Although BTS' RM admits there is no secret to the perfect weekend, the K-Pop idol recommends to fans that they should find out what they enjoy.
"When I see people around me who work or who are students, I find there isn't much of a secret to having a great weekend. I think most people spend one day at home and rest and go out the other day. It might sound lame, but after trying many things, my favorite activity is going to the art gallery and going on riding my bike. I hope that our ARMY have regular old weekends, enjoying what they like most," BTS RM explained.
Namjoon said he wants to rent out a coffee shop with ARMY to talk and sing a little That sounds like the perfect day pic.twitter.com/yZr0IHqCrr — Ashlynn⁷ (@ashkosmos) May 2, 2022
ARMYs found BTS RM's dream an example of a really good weekend. Stress-free and just surrounded by people who share a similar passion. Would you go on a coffee date with BTS' very own RM?
© 2022 Korea Portal, All rights reserved. Do not reproduce without permission.