Elon Musk Sells $8.4 Billion In Tesla Stock Ahead Of Twitter Takeover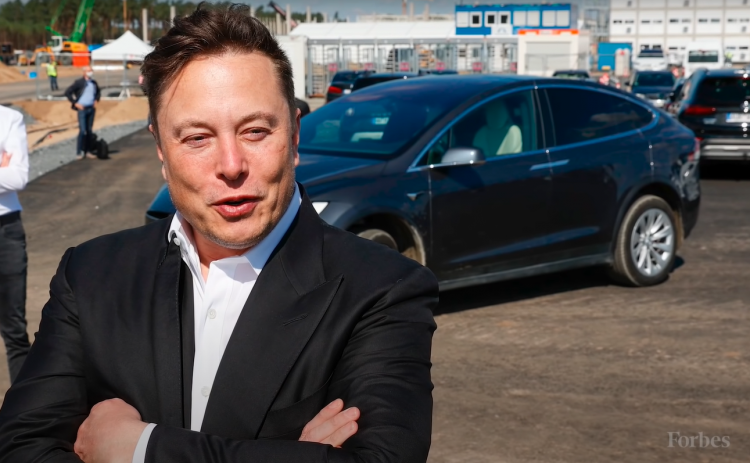 Elon Musk sold around $8.4 billion worth of his shares in Tesla this week to fund his Twitter takeover, according to filings with the US Securities and Exchange Commission.
The filings reveal that Musk sold 4.4 million Tesla shares on Tuesday and Wednesday. He then sold an additional 5.2 million shares on Thursday. On the evening of the same day, he tweeted "No further TSLA sales planned after today."
READ: Twitter's Co-founder Shared His Reaction Over Elon Musk's Takeover Of The Social Media Platform
The massive stock sales came after Twitter announced that it had accepted the billionaire's $44 billion bid, suggesting the sales are to raise money for the deal. The Tesla CEO still owns about 163 million Tesla shares, denoting an ownership stake of about 16%. After the transaction, Twitter is designated to become a private company, but will still require shareholder and regulatory approval.
Since Musk revealed his initial stake in Twitter, Tesla's shares have lost around 20 percent of their value.
Wedbush Securities analyst Daniel Ives told The Verge: "I think for Tesla shareholders, the Twitter news comes at a not ideal time, because there's so many important targets and milestones for Tesla over the next six, nine, twelve months,"
Ives noted the long-delayed Cybertruck, Tesla's new 4680 battery packs, the continued buildout of the Gigafactories in Germany and Texas, as well as the recent reopening of the company's factory in China.
"It just adds another variable in a jittery market," Ives furthered. "It's definitely caused angst on the Street."
READ: Disclosed Messages Show Elon Musk Privately Raging At Saudi Officials Over Tesla Bid
Musk's split attention was also regarded by analysts and Tesla as a potential risk factor. In a recent quarterly earnings report, the company states: "we are highly dependent on the services of Elon Musk, Technoking of Tesla and our Chief Executive Officer."
"Although Mr. Musk spends significant time with Tesla and is highly active in our management, he does not devote his full time and attention to Tesla."
© 2023 Korea Portal, All rights reserved. Do not reproduce without permission.