Femme Fatales Of K-Pop: Female Idols With Perfect Physiques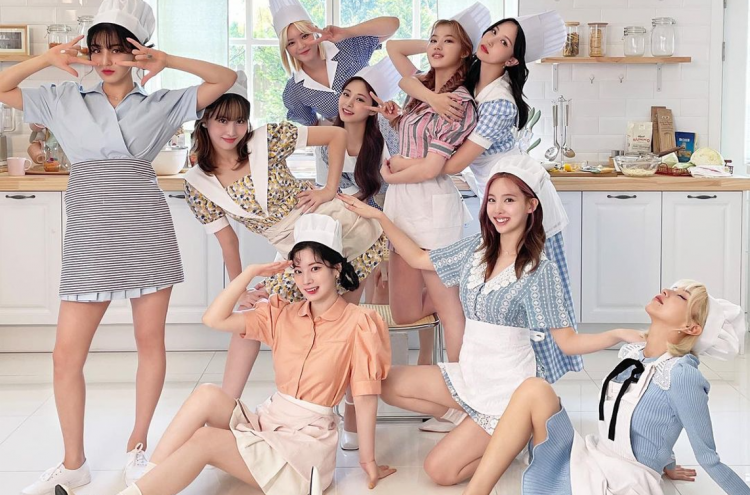 Being a K-pop artist is an immensely taxing profession. It requires idols to not only be talented but also be visually pleasing and fit. Female K-pop idols especially as they receive harsh criticism regarding their weight.
Plainly, it is difficult to maintain a 'standard-pleasing' figure in K-pop. But there are certain idols that seem to effortlessly keep their body fit and healthy, may it be from diets, a workout routine, or a combination of both.
Recently, Dispatch went on to reveal their choice of female idols with perfect bodies in Kpop. In terms of industry standards, the media outlet posted their picks on their official Instagram account. Did your favorite female K-pop idol make the cut? Find out below!
Taking home the trophy on Dispatch's list is BLACKPINK's very own Jennie. The female K-pop idol has been praised for her toned physique, matching perfectly with her height of 1.63m. Jennie is also the 2nd member of BLACKPINK to make the cut on Dispatch's ranking.
Although all members of Red Velvet are praised for their physique, Joy is on a whole different level. Netizens not only compliment her for her vocals, but also for her curvy and natural body. Standing at 1.68m, Joy has legs for days which ReVeluvs have been appreciating since her debut. Notably, Joy is the only Red Velvet member to be part of Dispatch's post.
READ: SM Entertainment Responds To Violence Allegations Towards EXO's Chanyeol
#3 TWICE's Tzuyu
Being the 2nd member of TWICE on Dispatch's list, Tzuyu has been garnering attention since her debut for her elite visuals and amazing physique. With an impressive height of 1.72m, the Taiwanese idol has a perfect mix of talent, beauty, and physique all bundled into a lean-mean-K-pop machine.
Check out Dispatch's choice of the 9 female K-pop artists who have the best physique in the K-Pop industry below!
#1 BLACKPINK's Jennie
#2 Red Velvet's Joy
#3 TWICE's Tzuyu
#4 WJSN's (aka Cosmic Girls) Luda
#5 Apink's Naeun
#7 BLACKPINK's Lisa
#8 Lovelyz's Mijoo
#9 TWICE's Sana
© 2023 Korea Portal, All rights reserved. Do not reproduce without permission.
Tags:
kwave
,
kwave news
,
kwave updates
,
Kpop
,
kpop news
,
Kpop updates
,
Dispatch
,
Dispatch news
,
Dispatch updates
,
Dispatch list
,
Dispatch ranking
,
female kpop idol
,
Female Kpop idols
,
Female Kpop artists
,
female kpop artist
,
BLACKPINK
,
blackpink jennie
,
Jennie
,
blackpink lisa
,
Lisa
,
Red Velvet
,
Red Velvet Joy
,
Joy
,
TWICE
,
TWICE Sana
,
Sana
,
Twice Tzuyu
,
Tzuyu
,
WJSN
,
WJSN Luda
,
Luda
,
Cosmic Girls
,
Cosmic Girls Luda
,
Apink
,
apink naeun
,
Naeun
,
Oh My Girl
,
Oh My Girl YooA
,
YooA
,
Lovelyz
,
Lovelyz Mijoo
,
Mijoo