SM Entertainment Responds To Violence Allegations Towards EXO's Chanyeol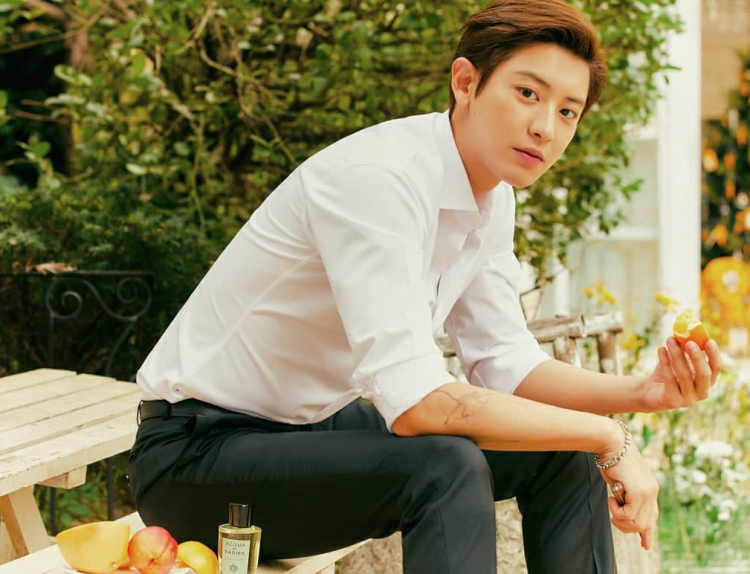 EXO's Chanyeol supposedly threatened a female driver? SM Entertainment recently responds to the violence issue brought against their K-pop artist.
READ: GOT7's Jackson Wang & EXO's Lay Show Love For Each Another After Jackson's Coachella 2022 Performance!
Just recently, motorcycle influencer Jang Si Nae was featured as a guest on a program alongside her husband. Notably, the influencer told a story regarding a famous K-pop idol who supposedly threatened and cursed at her while she was driving to work.
Jang Si Nae's statement on the matter is as follows:
"One day, I was riding my scooter to work and a man in a foreign car behind me was driving dangerously behind me. He came at me quickly from behind, and I avoided him, but he then flipped me off. I followed him to get his [license plate] number, but he stopped at a traffic light.
I was curious as to why he did that to me, so I knocked on his window to ask, and he covered his face and kept flipping me off. It turned out to be an idol. He was such a famous idol, I think I would be buried the moment his name comes out of my mouth."
Additionally, Jang Si Nae's statement lines up with a vlog she posted regarding the incident, which showed an unidentified male figure giving her the middle finger from inside the male's car.
The tinted windows on the male's car made it difficult for viewers to focus on the male in question's face. But some netizens went on to assume the male in the influencer's vlog was EXO's Chanyeol, due to the car and the male's hand.
Following the allegations against EXO's Chanyeol, SM Entertainment has gone on to release an official statement, defending their K-pop artist.
READ: EXO-Ls Defend EXO's Suho After 'Lazy K-Pop Idol' Comment Becomes Misunderstood
SM Entertainment's statement regarding the allegations against EXO's Chanyeol is as follows:
"The person in the video is not Chanyeol. The vehicle in question is different from Chanyeol's personal vehicle.
We will take strong legal measures against the spread of misinformation."
© 2022 Korea Portal, All rights reserved. Do not reproduce without permission.
Tags:
kwave
,
kwave news
,
kwave updates
,
Kpop
,
kpop news
,
Kpop updates
,
SM
,
SM artists
,
SM Entertainment
,
SM Entertainment artists
,
SM Entertainment news
,
SM Entertainment updates
,
SM Entertainment EXO
,
SM Entertainment Chanyeol
,
SM Entertainment EXO Chanyeol
,
EXO
,
exo news
,
EXO updates
,
EXO Chanyeol
,
EXO Chanyeol news
,
EXO Chanyeol updates
,
Chanyeol
,
Chanyeol news
,
Chanyeol updates
,
Jang Si Nae
,
Jang Si Nae news
,
Jang Si Nae updates