5 Delicious Zinc-Rich Foods You Can Easily Add To Your Diet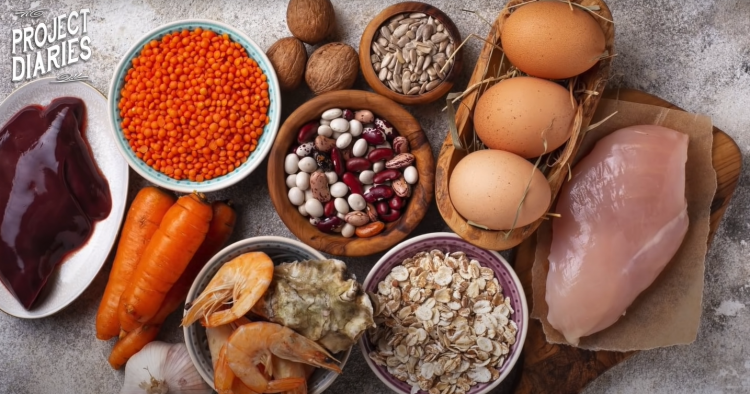 Zinc is an essential nutrient for good health. It supports the functions of over 300 enzymes and is involved in many important processes such as nutrient metabolism, immune system maintenance, and body tissue growth and repair.
Our bodies don't store zinc, so getting enough of the mineral is vital to prevent deficiency. People who are at risk of a zinc deficiency include young children, teenagers, the elderly, and pregnant or breastfeeding women
Fortunately, Zinc can be found in various food that can easily be added to maintain a balanced diet. Here are 5 examples of Zinc-rich food and ingredients:
Meat
Meat is an incredible source of zinc, particularly red meat. Generous amounts can be found in different kinds of meat such as beef, lamb and pork.
A 100-gram (3.5-ounce) serving of raw ground beef contains 4.8 mg of zinc, which is 44% of the Daily Value (DV) (4). This amount of meat also provides 176 calories, 20 grams of protein, and 10 grams of fat. Plus, it's a great source of many other important nutrients, such as iron, B vitamins, and creatine.
Shellfish
Shellfish are healthy and low-calorie sources of the mineral. Oysters contain particularly high amounts, with 6 medium oysters providing 32 mg or 291% of the DV. Other shellfish types have less zinc than oysters but are still good sources.
If you are pregnant, make sure shellfish are completely cooked before you eat them to minimize the risk of food poisoning.
Legumes
Legumes, including chickpeas, lentils and beans, contain notable amounts of the zinc vitamin. About 100 grams of cooked lentils contain around 12% of the DV. It is recommended to heat, sprout, soak, or ferment plant sources of zinc like legumes as this helps increase the mineral's bioavailability.
Zinc sourced from legumes can be an important source for people following vegan or vegetarian diets. They also possess protein and fiber and can be easily added to soups, stews, and salads.
Seeds
Seeds are easy ingredients that can be added to a diet while helping increase zinc intake, with some kinds more zinc-rich than others. 3 tablespoons (30 grams) of hemp seeds contain 31% and 43% of the recommended daily intake for men and women, respectively. Squash, pumpkin, and sesame seeds are also excellent sources.
They have also been linked to some health benefits, including reduced cholesterol and blood pressure. For incorporating hemp, flax, pumpkin, or squash seeds into your diet, they can be added to salads, soups, yogurts, or other foods.
Nuts
Pine nuts, peanuts, cashews, and almonds all boost zinc intake. Cashews are a good choice as a 1-ounce (28-gram) serving contains 15% of the DV (17).
Most nuts are convenient options as snacks and have been linked to a reduction in risk factors for some diseases, like heart disease, cancer, and diabetes.
Other supplemental sources
Other delicious sources of Zine include dairy, eggs, whole grains, vegetables, and even dark chocolate. The best way to ensure you are getting enough of the nutrient is to keep a varied diet sourced from different ingredients.
If you're still worried that you have a zinc deficiency, consider speaking to your doctor about the possibility of taking a supplement. KPTown already offers a 60-capsule bottle of Nutridom Zinc at 40% off.
© 2023 Korea Portal, All rights reserved. Do not reproduce without permission.