Check Out The Trending K-Pop Songs That Earned PAK Since 2020, Only 2 Achieved It This Year So Far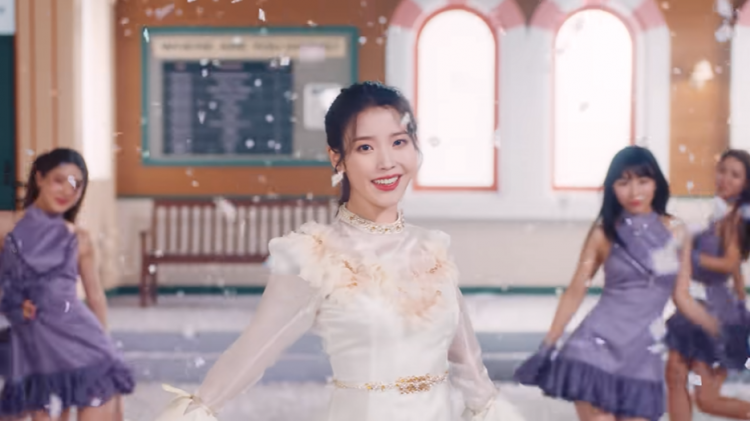 In this article, we listed the songs that took the K-Pop scene by storm since the pandemic started.
2020
The year 2020 will forever leave a mark in the history of mankind. Despite everything that the world went through that year, a few K-Pop hits were released that eased our pandemic blues. Only eight songs achieved Perfect All-Kill (PAK) and of which two are by IU.
January 17: Zico - "Any Song" for 330 hours
February 19: IU - "Give You My Heart" for 22 hours
May 11: IU - "eight (Prod.&Feat. SUGA)" for 134 hours
July 01: BLACKPINK - "How You Like That" for 12 hours
July 21: SSAK3 - "Beach Again" for 208 hours
August 27: BTS - "Dynamite" for 610 hours
October 15: Refund Girls - "DON'T TOUCH ME" for 130 hours
November 25: Miranni, Munchman, Khundi Panda, MUSHVENOM - "VVS (Feat. JUSTHIS)" for 126 hours
READ: The Top K-Pop Artists From The Korean Ministry's '2022 Global Hallyu Trends' Ranking
2021
This year's highlight is Brave Girls who became superstars overnight thanks to a viral video of the members performing "Rollin'." The song was beloved by the South Korean public that it achieved 262 PAK hours. Aside from Brave Girls, IU once again released hits after hits with three of her 2021 songs achieving PAK. With "Celebrity," "LILAC," and "strawberry moon," IU proved she is an unbeatable queen when it comes to PAKs.
January 31: IU - "Celebrity" for 462 hours
March 12: Brave Girls - "Rollin'" for 262 hours
March 29: IU - "LILAC" for 265 hours
May 24: BTS - "Butter" for 257 hours
June 29: MGS WANNABE - "Foolish Love" for 157 hours
September 4: The Kid LAROI, Justin Bieber - "STAY" for 58 hours
October 15: aespa - "Savage" for 4 hours
October 23: IU - "strawberry moon" for 146 hours
November 17: sokodomo - "MERRY-GO-ROUND (Feat. Zion.T, Wonstein) (Prod. Slom)" for 69 hours
READ: Started From The Bottom: K-Pop Artists From Small Agencies Who Became Superstars
2022
As of May, only 2 releases have achieved PAK so far this year. The first song to achieve PAK this year is "INVU" by Taeyeon while the other one is (G)I-DLE's recent hit song "TOMBOY."
February 26: Taeyeon - "INVU" for 9 hours
March 24: (G)I-DLE - "TOMBOY" for 167 hours
READ: 2022's Most Beautiful K-Pop Idols Chosen By More Than 25 Thousand Fans
We are just approaching the end of the first half of the year though and with the expected comeback releases from GOT7, BLACKPINK, and BTS among others, we are looking forward to more PAK achievements this year!
READ: Ahgases Rejoice As GOT7 Confirms A Complete Group Comeback This May
© 2023 Korea Portal, All rights reserved. Do not reproduce without permission.
Tags:
K-pop
,
IU
,
Zico
,
Brave Girls
,
(G)I-DLE
,
BTS
,
Taeyeon
,
aespa
,
PAK
,
Perfect All Kill
,
Instiz Chart
,
Kpop
,
kpop news
,
Kpop updates