Yang Se Jong To Team Up With Bae Suzy In Netflix's Upcoming Series 'Lee Doona!'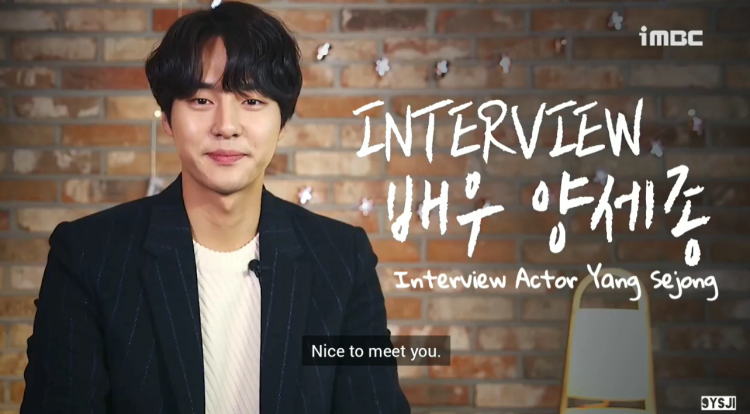 Are you ready for a superstar team-up? K-drama fans are in for a treat as Yang Se Jong is slated to make his small-screen return with Bae Suzy in an upcoming K-drama from Netflix!
READ: Real Inspiration, Collab With Monika, & More, Bae Suzy Talks About Her 'Satellite' Musical Comeback!
As per an exclusive report released by media outlets, actor Yang Se Jong has finally decided on his first project after being discharged from the Korean military. The actor and model will notably be starring in Netflix's new original K-drama entitled "Lee Doona!" to the delight of his fans.
Netflix's upcoming series "Lee Doona!" which is slated to be based on the popular webtoon with the same name, will be Yang Se Jong's first K-drama after serving his mandatory military service. Netizens and fans have missed the actor and are now hyped with his upcoming release.
READ: Netflix Suggests A Global Password Sharing Crackdown Is Coming
Furthermore, actor Yang Se Jong will be playing the role of Lee Won Jun, the male lead in the upcoming Netflix K-drama. Not long ago, it was announced that actress Bae Suzy was thinking about taking the role of the female lead role for this project. Fans are hoping that Suzy and Yang Se Jong will be able to showcase their chemistry well.
Thus, if Yang Se Jong officially accepts the role for Netflix's upcoming K-drama "Lee Doona!," it will be his first interaction with his fans who have been patiently waiting for him.
Information such as the other cast members and release date has not yet been officially announced. More details will be released in the coming weeks regarding Netflix's upcoming K-drama "Lee Doona!!"
READ: Will A-List Actress Suzy Appear In The Netflix Original Series 'Lee Doo Na'? Find Out Here!
Stay tuned for more news and updates regarding Yang Se Jong and other K-drama stars!
© 2023 Korea Portal, All rights reserved. Do not reproduce without permission.
Tags:
Lee Doona!
,
Lee Doona! news
,
Lee Doona! updates
,
Lee Doona! lead
,
Lee Doona! cast
,
Netflix Lee Doona!
,
Lee Doona! Yang Se Jong
,
Yang Se Jong Lee Doona!
,
Bae Suzy Lee Doona!
,
Lee Doona! Bae Suzy
,
Suzy Lee Doona!
,
Lee Doona! Suzy
,
Yang Se Jong
,
Yang Se Jong news
,
Yang Se Jong updates
,
Yang Se Jong and Suzy
,
Yang Se Jong and Bae Suzy
,
Suzy and Yang Se Jong
,
Bae Suzy and Yang Se Jong
,
Suzy
,
Suzy news
,
Suzy updates
,
bae suzy
,
Bae Suzy news
,
Bae Suzy updates
,
kwave
,
kwave news
,
kwave updates
,
Kdrama
,
kdrama news
,
kdrama updates