K-Pop Collaborations Incoming: Studio Choom Reveals ENHYPEN's Jungwon and Ni-ki As Their First 'MIX & MAX' Duo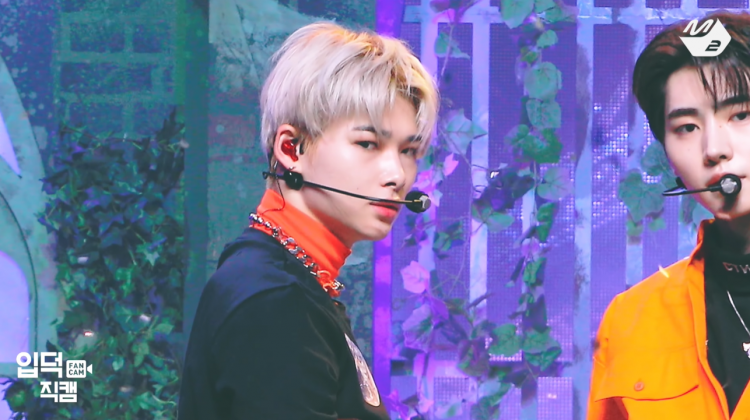 Are you ready for ENHYPEN's Jungwon and Ni-ki to showcase their immense talent in dancing?
READ: BTS, SEVENTEEN, ITZY, TXT, ENHYPEN, & TREASURE, The 36th Japan Gold Disc Awards Winners!
Studio Choom, a popular YouTube channel specializing in K-pop, is known for both their high-quality videos of performances from top K-pop idols and their famous "Artist Of The Month" series. To further add to their acclaim, Studio Choom recently announced a new type of content.
For Studio Choom's "Artist Of The Month" (aka AOTM) series, the top K-pop idols who are known for their dancing prowess are chosen to perform a dance cover, showing their fiery moves on camera.
The Studio Choom series has had incredibly popular K-pop artists with videos featuring ITZY's Yeji, Ryujin, Chaeryeong, Stray Kids Hyunjin, ATEEZ Wooyoung, THE BOYZ's Juyeon, SinB, Soojin, Chaeyeong, each with millions of views, and many more soon to be featured.
READ: BTS, BIGBANG, SEVENTEEN, & More, The K-Pop Kings For The Month Of April!
Hence why K-pop fans were immensely hyped when Studio Choom announced their new and upcoming series called "MIX & MATCH." Netizens were hoping that the new series would be about collaborations between K-pop idols from different groups, maybe even between male and female K-pop idols.
But Studio Choom's recent announcement specifically reveals that the collaborations are going to be between two members of the same K-pop group. The first collaboration scheduled is going to be between ENHYPEN's Jungwon and Ni-ki, two of the best dancers in the K-pop group.
ISSUE 001
ENHYPEN JUNGWON & NIKI

Stay Tuned & Turn notis on#MIXandMAX #ENHYPEN #믹스앤맥스 #엔하이픈 @ENHYPEN #STUDIOCHOOM #스튜디오춤 pic.twitter.com/LwNJS1k3CN — MPD(엠피디) (@M2MPD) April 19, 2022
After hearing this, ENGENEs (the fandom name of ENHYPEN) were incredibly excited and are now anticipating ENHYPEN's Jungwon and Ni-ki's performance on Studio Choom's new and upcoming series called "MIX & MATCH."
READ: Yuna Dating ENHYPEN's Jay? ITZY Member Addresses Recent Dating Rumor!
Stay tuned for more news and updates regarding ENHYPEN and other K-pop artists.
© 2023 Korea Portal, All rights reserved. Do not reproduce without permission.
Tags:
kwave
,
kwave news
,
kwave updates
,
Kpop
,
kpop news
,
Kpop updates
,
Studio Choom
,
Studio Choom news
,
Studio Choom updates
,
Studio Choom MIX & MATCH
,
MIX & MATCH
,
MIX & MATCH news
,
MIX & MATCH updates
,
Enhypen
,
ENHYPEN news
,
ENHYPEN updates
,
ENHYPEN NI-KI
,
ENHYPEN NI-KI news
,
ENHYPEN NI-KI updates
,
NI-KI
,
NI-KI news
,
NI-KI updates
,
ENHYPEN Jungwon
,
ENHYPEN Jungwon news
,
ENHYPEN Jungwon updates
,
Jungwon
,
Jungwon news
,
Jungwon updates